Tips for Choosing the Right Water Damage Restoration Company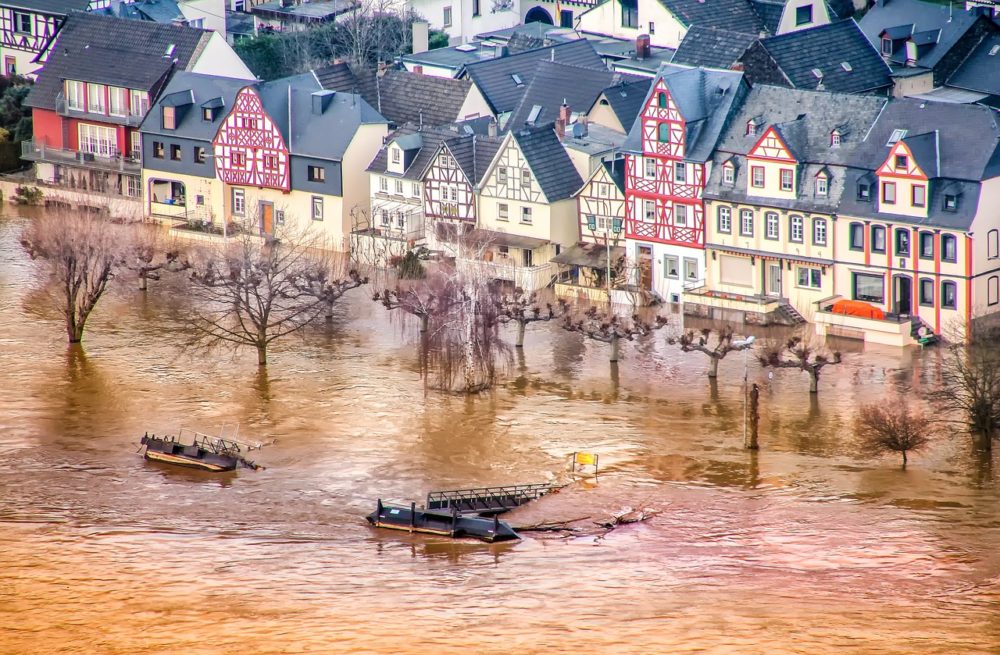 Floods, plumbing problems, broken sewerage units can cause severe water damage to a commercial building or home. As a property manager or a homeowner, it is crucial to hire the services of the best water damage restoration contractor to prevent the damage from worsening. This is because severe damage can result in mold buildup or it can cause the collapse of the whole building. Here are tips that will help you pick the right restoration contractor.
Accreditation
You should not just hire anyone because they claim to be water restoration contractors. Make sure that you get experts who are certified. You should confirm that they are certified by the local authorities in your state. In addition, they should have accreditation documents from organizations such as the Better Business Bureau. Accreditation is a surety that you are working with a company that has satisfied all the set criteria needed in order to operate.
Experience
You should choose contractors that have experience handling damages caused by water. You should work with professionals who know what is expected of them in restoring your water damaged property. A good water cleanup expert will have specializations in additional fields like wiring and plumbing. With such skills, they can disconnect and reconnect your broken pipes and wires without you having to hire other professionals again. This will also guarantee that you are satisfied with the results and your home will be in perfect condition.
Necessary Equipment and Tools
Modern tools and equipment that are used by water damage restoration companies are designed to be more efficient and effective than those meant for DIY use. Tools and machinery are crucial to ensure that the job is done in a professional manner. Most commercial properties and homes may not afford the expensive equipment that water restoration companies own. Confirm that the company has the necessary equipment before you sign contract papers with them.
Bonded and insured
To avoid any lawsuits in the event of unanticipated eventualities while your water damaged home is being repaired, go for an insured company. With an insured company, you will not be held liable if any accidents occur in your home or commercial property. This is because everything will be taken care of by the insurance service provider. An insured company is also a sign that the contractor is serious with their business.
Proximity
You should get a contractor who operates in your locality. You do not want a company that will take days or weeks to get to your home or commercial building. This is because fungus and mold tend to develop after two days and this may cause additional damage. If your property is infested by mold, you may have to hire a mold removal company again. This is why hiring contractors from your locality is a perfect idea as it will save you any additional expenses.
Referrals
You should settle for water damage restoration professionals who can deliver referrals from existing or former clients. Most companies usually get new customers through word of mouth. A reputable company will be able to give you a list of customers that you can call and inquire about their services. Make sure that you contact these individuals so that you know the quality of service offered by a specific company. This will help you narrow down your options and choose a water damage restoration firm that will not disappoint you.
Prompt Services
Water can cause severe damage if it is not cleared away on time after floods or prolonged leakage from the pipes. Therefore, you need a company that will respond to your call immediately irrespective of the time when disaster strikes. Quick response is the key to effective remediation services. This is because a delay of even one hour can exponentially increase flood related damage in a home. You should only deal with industry experts who are known to offer prompt services.
Water restoration services are crucial after heavy rains, and mounting rivers or busted pipes cause damage to a home or commercial property. Industry experts agree that damages caused by water can be dramatically reduced if a water damage restoration firm begins working immediately. Even though any minor or major water damage can be a traumatic experience, finding reputable contractors will make the experience less stressful.
Originally published on August 5, 2017. Last updated on May 30, 2023.
Would you like to receive similar articles by email?