Moving with Pets? Tips for a Hassle-Free Move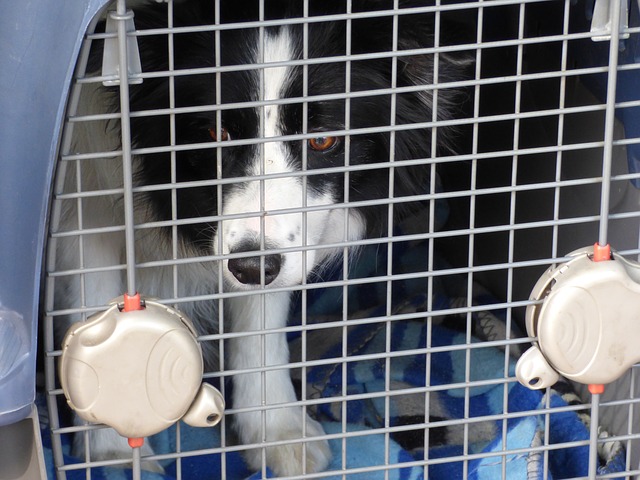 Moving is one of the most stressful tasks for people and with pets and kids it can be a handful. In fact, your pet may be even more anxious about the move than you are. Moving can bring about a change in the daily activity level in the house and unpredictable routine which could overwhelm your pet. And once there are brought to the new house, they face the same process all over again in an unfamiliar environment.
Moving to a new place can be an exciting transition for both you and your pets. However, there are some tips and tricks that can help make this transition easier for your furry friend. These ways will make your pet's experience of moving a happy and smooth one.
Prepare a Kit for Your Pet
You should have overnight kits for your pet ready that you can quickly access. The kit should have enough food, grooming equipment and toys that can keep your pet well-fed and comfortable during the first days at your new place.
Get in touch with your vet
Make sure your vet knows that your pet is moving so that they can provide you with the necessary prescribed medications and records of your pet. Ask them if they can recommend a vet in your new neighborhood.
Keep your pets safe from the stress
During the process, it is best to keep your pet in a quiet place. Maybe even ask a friend to keep them for a few days. If it is not possible then at least assign a room for them safe from the activity. You could empty out one or keep them in the garage or kennel while making sure you are keeping them warm and cozy. Check in on them regularly by setting alarms so you don't forget feed or walk them while you are busy with packing. Try to stick to the same time you would usually feed and walk them so that they can have a sense of familiar routine and are minimally affected by the temporary situation.
Take the pet in your own vehicle
Keep your cat or dog with you on the trip. Bigger dogs can be shifted in a kennel possibly by putting the back seats down.
Open the carrier only when they are safely inside
When transporting your pet, be careful, as they are unfamiliar with the new neighborhood and could get lost if they are let out. Once you place them in the car, keep the kennel closed until you reach your new home and close the door behind you even if your cat or dog is docile and usually well-behaved. You need to be cautious even if you are flying to the new destination.
Allow pets a few days to get used to their new home. To make the transition smoother, keep them indoors during the last few days in your old house so they do not defy you in the new house. It is unsafe to send pets outside these days so it is best to use this move to your advantage and kill two birds with one stone.
Instill seclusion in your pet
Keep your pet in one part of the house where you have set up the house the most. It is best to set the house as much as you can before you bring your pet there. Therefore, it is recommended to let them stay with a friend until you are through with unpacking. Otherwise, you should keep them bound to the rooms that are set up and most familiar for your pet to make them feel at home. Introduce their old toys and bed as soon as possible. It is best to decide in advance where you want to set up their spot so that they do not have to keep changing their place while you are trying out different arrangements.
Update their tags
A very important step in moving your pet is to update their microchip or name tags with the new information i.e. the new address and phone number. There is a greater chance of them getting lost in the first few months in the new neighborhood and this precaution should be taken immediately. Maybe even before you move to your new home.
Make use of a crate
Before you set off on your long trip to your new home, you should start training your cat or dog to sit tight and peacefully in their carriers on the long ride. This can be done by the crate method where you can introduce them to a crate that will make it more comfortable for them when moving day arrives. Leave the carrier out some weeks ahead of the move to make your cat or dog more comfortable with it. Allow them to explore and sit in it voluntarily to diffuse the threat they may feel as a result of the new encounter. For the first time, you may have to cheat by placing some food, dog treat or catnip inside to encourage them to approach it.
If you are using the crate, make sure it is properly ventilated and strong enough to take blows from your furry mischief maker especially if they are chewers. Remember to keep a litter tray inside if you have a cat.
Take breaks
If you have a long trip ahead of you make sure to take frequent breaks so your pup can stretch out their leg or go to the loo. Except for cats. Cats should not be let out anywhere on the way until you reach your destination and are safely inside.
Keep your pet safe from motion sickness
Like humans, cats and dogs experience motion sickness as well and could end up dehydrated on the ride. You do not necessarily have to give them food or water if the trip is under 8 hours. Sometimes your animal might repel from eating or drinking on a moving car. If so, do not force feed it.
For your canines, make sure plentiful water and food is filling up their bellies. Try wet foods to serve a dual purpose. If your canine is not familiar with it, the trip would be a great time to introduce it.
Would you like to receive similar articles by email?