Tips on Doing Parquet Flooring Sanding DIY Projects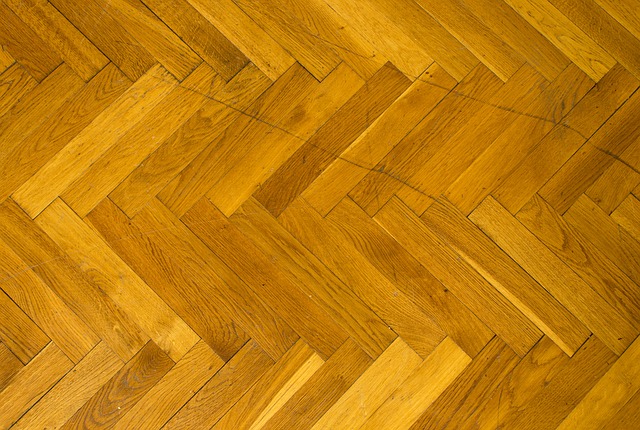 It is so important to maintain the integrity of any type of hardwood flooring that you have. You have likely put a substantial amount of money into this type of project. Over the course of years, grime and dirt can build up on these floors, and if it works its way in, it can leave a permanent stain. Keeping your floors clean is very important, and sometimes that will require a sanding project. This will remove the top layer, allowing you to improve its overall appearance, subsequently followed by sealing the floor with a recommended sealant. Here are a few tips on completing a parquet flooring sanding DIY project.
Overview Of Doing A Parquet Flooring Sanding DIY Project
One of the most difficult types of floors to sand properly is a parquet floor. These are those unique tiles that are turned 90°, creating an almost checkerboard like pattern. In fact, some contractors might be intimidated by doing this. This includes not only the sanding, but using the proper finish on the floor itself. It's actually much easier than you would imagine. You will need a standard electric sander with different types of sandpaper, and you will need the finishing product to apply once you are done.
How To Begin
The best product to use is an orbital sander. This means that the sander will have three discs, or you can even use an oscillating sander if you want to. Part of the reason has to do with the structure of the floor itself. Some of these are large machines, whereas others are very small or handheld. If you are doing this in a small space, or a large room or auditorium, you can choose the proper machine based upon how much space and time that you have. When sanding, you need to go rapidly over the top to eliminate the probability of taking off too much of the top layer and exposing the tongues and groves.
What Type Of Supplies Will You Need?
The supplies that you will need is the sanding machine, a buffer, edger, and also different levels of abrasive sandpaper. You will also need a hand scraper, a hard plate, maroon pad, and a T-bar for the application process. Finally, you will need the finish which will be applied once you are done and you have vacuumed all of the sand from the floor. It is recommended that you start with a 40 grit belt which will take the top layer off very easily. You will follow that up with a 60 and 80 grit belt. Once you have vacuumed all of the material up, you will then use a type of filling material that will get into the areas where gaps are showing. You will also want to hand scrape all of the corners to get it level. This will be followed up by using stain which can be applied by hand. The final coating will be applied with your T-bar. This is going to be an oil-based urethane material. It is recommended that you go with the grain as you are applying this, which means this could take a long time because of the way a parquet floor is structured. Once that is done, you will use a maroon pad to buff the entire area. This will be followed by a final coat of stain. Once you are done, the floor should look as it did when you first installed it. Doing it this way, you can avoid the common problems that many people face when working with a parquet floor.
When you attempt to do a parquet flooring sanding DIY, by following these recommendations, it should go very smoothly. You shouldn't have any problems at all, allowing you to quickly sand and stain your parquet floor without any problems occurring. Of course, you can hire someone to do this for you, but that could cost you hundreds of extra dollars. If you have the time, using these tips, the entire process will go smoothly, allowing you to restore your parquet flooring.