Why You Might Want To Consider A Sunroom Style Porch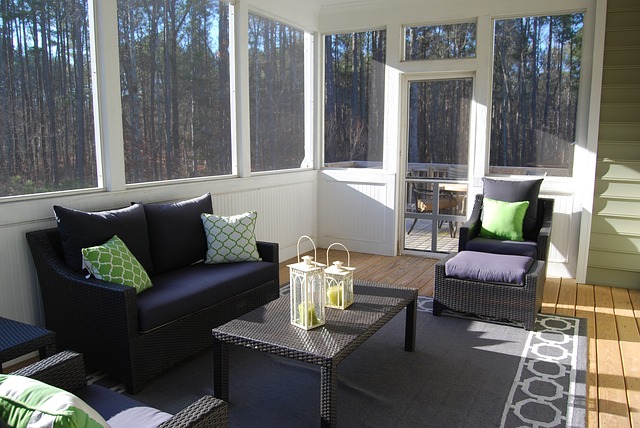 Like a home's kitchen, a porch can be a vital, social space for residents and guests alike. An area where eating, relaxation, and fun can take place — sometimes all at once. However, sometimes a home's porch can be lacking certain amenities that are needed to make this happen. Luckily, a sunroom is an answer to this conundrum. What is so special about a sunroom you may ask? Well, a lot of things in fact such as increased privacy, more quality social space, and protection from the elements. Let's take a closer look at a few reasons why you might want to consider turning your porch into a sunroom.
More Privacy
One benefit of a sunroom in contrast to a porch is the added layer of privacy a sunroom brings to the table. Whether you install actual walls or just mesh screens, a sunroom adds more privacy, which allows for more comfort and peace of mind. Especially if you live on a busy street or in a busy area, any amount of extra privacy can be a welcome thing to have. Other additions such as drapes or window furnishings can be added for even more privacy. Need a sash window overhaul? Look no further!
Better Social Gatherings
A sunroom is a perfect place to gather for any kind of social gathering. Whether it's brunch with your friends, family time with the kids, or having over the book club to talk about the new bestseller, a sunroom has got you covered. The number of ways to customize a sunroom is near endless: each way can be customized to your personal, social preferences. Plus, the openness and extra light a sunroom provide add light, positive ambiance to help create fun gatherings and great memories. Sunrooms can be used for every holiday and for most medium-sized social events.
Extra Protection
Another huge advantage of the sunroom is its extra protection from external elements (wind, rain, snow, heat, cold, etc.). Walls, windows, or mesh provide bonus protection that makes experiencing the outdoors more comfortable. Because of this, a sunroom can be used more times throughout the year, allowing for more usage than a backyard for example. Also, if built over a porch, a sunroom can keep it more protected and healthy from harmful weather and rain so porch repair from the experts at Brickworks Property Restoration is not needed as often.