How to Store Your Furniture Safely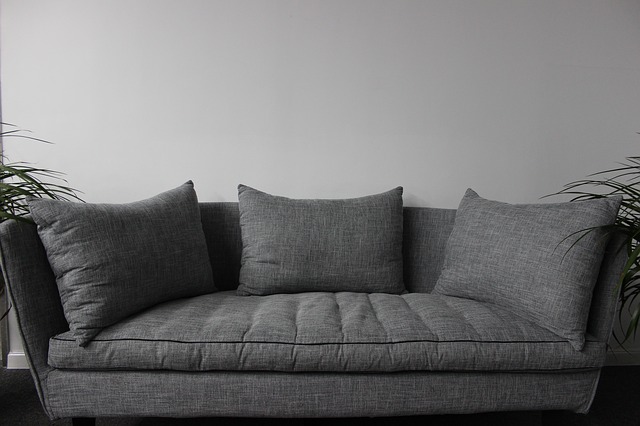 Whether you're downsizing, decluttering, renovating, travelling or moving house, you can't just keep everything. And with furniture being some of your largest possessions you often have to make a choice in whether they go, stay, or get put in storage.
Furniture is often a wonderful keepsake with untold value, either sentimental value to you, or actual acquired value. Therefore you're going to want to make sure that it's kept in the safest condition so they can be treasured for many more years to come.
We believe that a self storage unit is a great place to store your antique furniture, keep it safe and secure as well as helping remove clutter from your home. We are here to talk you through the steps in taking care whilst preparing, protecting and storing your wonderful pieces of furniture.
Give Your Furniture Some TLC Before The Move
Hopefully it's already in pretty decent condition, however dust is a tricky one to always stay on top of. So before you do anything else give all of your furniture a good once over to clean off any dust, dirt or grime.
Then, use an appropriate cleaner for the type of material of your furniture. For example use a polish or wax on your wooden items so they don't crack if they dry out, use a leather conditioner on leather and oil any of your mental frames that might need oiled.
Show your furniture a bit of love and care before packing them away and they will have the best chance of staying in top condition.
Don't forget to empty out any nooks or drawers. Not only will this lighten the load for moving but you might even find more valuables.
Disassemble Whatever You Can
If you can, and only if you aren't going to damage or devalue your items, see if you can carefully remove any pieces that can be reconnect again later.
Where possible take the time to do this before storing. Check things like the legs of tables and chairs, headboards and slats in beds or shelves in cupboards, drawers in desks etc.
Wrap It Up Safely
After you've cleaned and prepped your furniture it's time to protect it with the right materials for safer storage.
Use bubblewrap to wrap up items that can break easily such as mirrors, pictures or lamps. It's also great for blunt items you don't want to knock against anything else like table legs and chairs.
Don't use plastic coverings on wood as a general rule. This is because plastic can suffocate the wood (and some fabrics) causing condensation and therefore encourages mould to grow and damp to linger.
Specific fabric covers, like cloths, covers, furniture pads, sheets or blankets are what is best for your furniture, protecting it from dust among other things.
Be Organised And Pack Carefully
Storage boxes are some of the best ways to pack up your furniture. Boxes specifically designed for packing furniture are often supplied by storage companies or removal companies so do some research to find which boxes will be best for each of your items.
When packing your items store anything heavy horizontally to prevent the likeliness of the item falling over.
Use cardboard corners for pointy items and make sure to secure any pieces that might have looser parts that can move around.
Try to make everything as secure and compact as possible without damaging the items or suffocating them. Make sure there's enough space to allow air flow between the furniture which will also allow enough room to reduce the risk of accidental damage if you need to move around any items. That means you should avoid stacking items too.
Make sure that you label and it's a good idea to keep an inventory as well.
Choose A Great Storage Unit Provider
When storing your items you have got to consider what storage unit provider is best for your needs.
You will need to consider accessibility – how easy is it for you to get to your things when you need them?
Another big deciding factor should be security – how safe is your storage unit provider's facility? Is there CCTV? Locks? Ground staff?
And finally the condition of the units themselves – are they clean? Dry and safe from environmental factors like wind, rain and flooding? Are they temperature controlled and have good lighting?