How to Be Smart When Investing in a Condo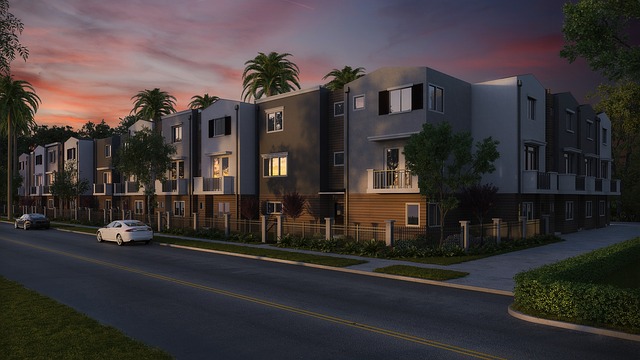 If you're thinking about investing in a condominium, potentially renting it out to earn some residual income and/or capitalize on appreciation rates, you're not alone. In many cities throughout North America, condos are owned by people who don't live in them, typically using them as traditional rentals or vacation properties. In fact, in Toronto, a recent report revealed that over a third of condos there are not owner occupied.
Of course, there are many factors to consider when investing in a condo to make the smartest decision possible for your financial future.
Funding Your Purchase
While rent to own homes are slowly making a comeback, if you plan to purchase a condo as an investment, that's generally not the way to go. Getting a condo rent to own means that you'd not only have to fork out a hefty option fee, but you'd probably pay a bit more than the average monthly rent in the area. Unless you're planning on living in it for quite a few years, purchasing and then renting it out in the future, it's best to avoid altogether.
Getting a loan to finance your condo purchase can be more difficult than your typical home loan as lenders often have tighter restrictions as compared to a detached home, often requiring 20 to 25 percent for a down payment. Some even require the purchaser to actually live in the unit for as long as a year before they can rent it out. Even if the one you choose doesn't, you may have to come up with an even bigger down payment. You'll also need to have a very strong credit score to make it work. If your score is under 740, most likely you'll have to pay a fee to get the best interest rate, generally anywhere from a quarter of a point to two points.
The bottom line is that if your credit score isn't up to par and/or you don't have the cash required for a big down payment, the smart thing to do is to wait until you've improved your financial situation.
Appreciation
If you're hoping to make gains through appreciation, while purchasing a condo as an investment is cheaper than buying a single-family detached home as an investment property, condos tend to appreciate in value at a much slower rate because they don't come with the land on which they sit. Land is a key factor in real estate when it comes to increasing a property's value. That means investing in a condo for appreciation purposes is usually only a smart idea if you plan on holding it for at least five years to get a decent return.
Look Carefully at the Rules and Restrictions of the HOA
A homeowners' association (HOA) can have quite a bit of power which is why smart investors must look closely at the rules and restrictions of the community before moving forward. First, you'll want to make sure that the condo can be rented out if that's what you plan to do as some HOAs have rules against it. Others have something referred to as a "rental cap," which limits the number of condos that can be rented vs how many owner-occupants there are. Other rules include things like whether pets are allowed, the color of exterior paint and parking restrictions, among a long list of other possibilities.