Roofing Services – Securing the Safety of Homes and Businesses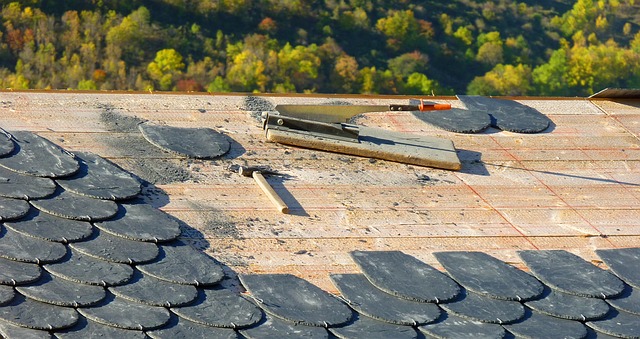 The roof and foundation of your property are essential for maintaining the integrity of your structure. A good roof offers the peace of mind and assurance that a low-quality roofing system cannot. Weather is a major challenge and intense climatic conditions such as heavy rains and storms can gradually take a toll on roofs. An old, damaged or low-quality roof will not be able to withstand the rigors of extreme weather.
Importance of high-quality roofing
Roofs are among the crucial features of buildings and they provide protection from strong winds, hot sun, rain and cold. Due to constant exposure, it is important to have a properly installed roof that will last for years and serve as a worthwhile investment.
High quality roofs are valuable within regions that experience harsh weather conditions that are likely to make a roofing system more susceptible to damage. Drastic changes in temperature cause roofing to contract and expand, which can have adverse effects on strength and durability. Low-quality or damaged roofing can compromise the functionality of modern homes and commercial properties.
Risks linked to inferior roofing
Failure to implement the right roofing solutions can lead to potentially expensive and dire consequences.
Corroded roofs will allow water to access your home and increase the possibility of damaging the interior of your property as well your possessions.
A leak in the roof also poses the risk of being a major electrical hazard and damaging electrical fittings.
Discolored and warped roofs are unsightly and are likely to lead to corrosion in areas that lack protective coating or do not facilitate proper water drainage. Contact Silverline Roofing here.
Professional roofing services
When you need quality roofing or have roofing issues, it is advisable to consult professionals who prioritize quality and timely repairs. In order for you to be able to have roofing that will protect your home for several years to come, the best type of roofing is required.
Roof repair
Roofs typically require repair after severe or harsh weather. Common signs of roof damage include dark spots on the ceilings of your building's interior. Damaged roofs are unappealing in their appearance along with being unsafe as time goes on. Depending on the extent of the problem, a roof can be repaired or replaced.
Roof replacement
When a roof is extensively damaged, replacement is often recommended. Other signs that indicate you may need a roof replacement include decaying shingles, blistering walls and interior leaking. High energy bills also indicate that you may require a new roof.
After making the decision to replace your roof, it is important to ensure that the materials that are used complement the features of your property and can withstand harsh weather conditions. Roofing specialists are available to recommend the best materials for your roof.
Roof maintenance
Proper roof maintenance will keep it safe and visually appealing. Your roof should be inspected regularly to look for signs of vulnerability and damage. Inspections should consist of aspects such as discoloration that could be a sign of fungus, algae or mould. It is crucial to find experienced and knowledgeable roofing contractors who can provide worthwhile roofing solutions and ensure that the structure of your property is not compromised.