The Pros And Cons Of Having A Flat Roof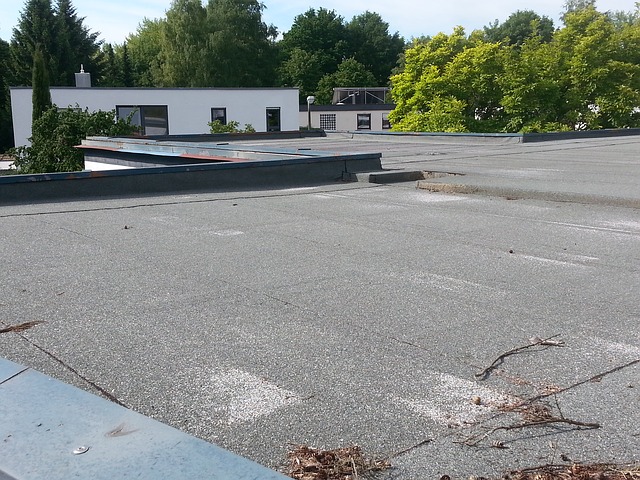 Whether you're considering buying a property with a flat roof, or whether you want to convert the roof of your property, you should be aware of the pros and cons that owning a flat roof entails. Here are some of the considerations you should make before abandoning sloped roofing
Easier to clean
Having to clamber up onto a pitched roof to clean it can be dangerous. Flat roofs are much easier to negotiate. For times when leaves are blocking the guttering, you can more easily solve the issue yourself instead of having to hire professional help.
Pro or con: PRO
More prone to leaking
Unfortunately, flat roofs can easily collect pools of water, which can result in costly leaks. Pitched roofs meanwhile allow the water to run off and leaks can generally be pinpointed to a loose tile. With flat roofs, the damage can be so severe that whole ceiling may be structurally affected. It's common as a result for offices with flat roofs to have to invest in commercial flat roof replacement.
Pro or con: CON
Cheaper
Whilst flat roofs can build up costs in maintenance, they are a lot cheaper to initially install. Installers won't have to cover the costs of rafters and trusses that pitched roofs require. There's also less danger involved whilst constructing the roof, and so installation companies can cut costs on insurance for their workers, making the price cheaper for the client. This may be something worth considering if you're getting a roof fitted on a budget.
Pro or con: PRO
Higher insurance
That said, although a flat roof may be cheaper to install, the insurance on your property may be more due to the higher likeliness of damage and repair. You'll rarely ever have to call out the maintenance men for a sloped roof, unless you live in an area prone to storms. With a flat roof, a heavy week's rainfall can be enough to cause damage. Snow can be particularly damaging, as it sits on the roof and has more time to take effect. It's the reason why all those alpine buildings at ski resorts have sharply pitched roofs.
Pro or con: CON
Usable space
Pitched roofs can lead to unusable attics, where the sloped walls make it impossible to store furniture such as wardrobes. A flat roof solves this issue – the rooms at the top will be as usable as any of the other rooms in the property. If you're landlord, this means you don't have to halve the rent of that converted attic roof just because of its dimensions.
A flat roof can also be used as a high rising patio or huge balcony. You can put chairs and tables up there and have a barbecue in the summer. Some even convert their flat roofs into gardens. Certain uses can require planning permission or may not be permitted by your landlord, but there is always the option of being able to use it as extra outdoor space.
Pro or con: PRO