What You Need to Know About Home Heating & Cooling and Why You Should Install a Heat Pump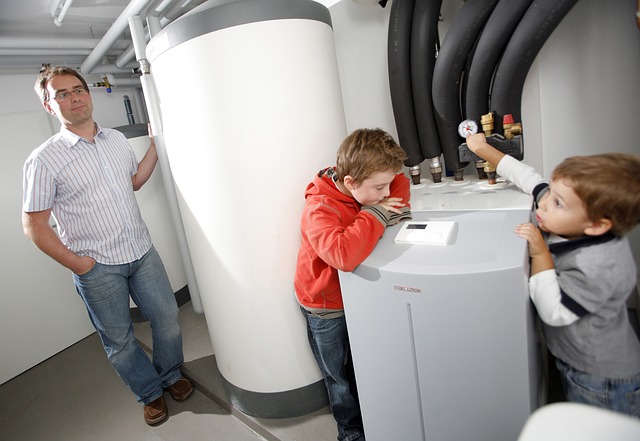 These days it's totally unnecessary to go about the manual task of lighting an indoor fire to keep your family warm, or throwing windows open all night-long in the summer in an effort to remain comfortable.
A much more common and efficient approach to temperature maintenance is achieved through the usage of extremely functional electronic systems. Providers of these heat pumps claim that installing a system can reduce energy costs substantially while at the same time improve air quality.
There's a massive range of heat pumps available. However, a lot of people don't know about the positive effects they provide home owners.
Here are three things you need to know about heat pumps:
Heat Pumps Work Faster Than Other Temperature Control Units
Because of the strength of these air conditioners they're able to change the temperature of an entire room rapidly. Due to the increasing need for homes to be environmentally friendly, it's become commonplace to implore the technique of zoning.
You Can Control How Much Energy You Use
Zoning is the process of closing off certain areas of the home intended to be heated or cooled. The intention is to only control the temperature of the areas that are occupied. This is easily achieved, just closing a door will help maintain temperatures.
The result is that you only need to keep the system working for a short-time, rather than the entire time you're in the room.
Caring For Heat Pumps is Easy
As with any time you spend money on a product, it's in your best interests that you take care of this investment properly. In order to keep getting the benefits of full home comfort, maintenance is a necessary. This is typical of all electronics and heat pumps or air conditioners should be treated in the same way.
Regularly maintaining your product will ensure it stays running in an optimum condition, allowing you to continue to have an efficiently heated or cooled home.
Suppliers usually advise a biannual servicing to be sure your system stays as good as new, in addition to regular cleaning.
An Efficient Option to Heating and Cooling
A new heat pump is a really great choice to make to improve the comfort of your home. They're long-lasting, incredibly efficient, function well when care for and allow people to keep their homes in a personalized optimum condition.
Remember that it's important to go with a trusted supplier and installer. This investment is one worth protecting. Once you've brought one of these machines into your home you'll never look back.