How to Decorate with Colour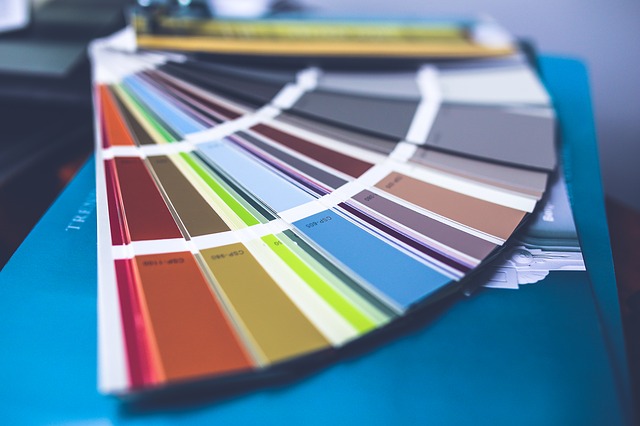 When you're staring at white walls, decorating with colour feels like a huge task. What if you choose the wrong shade? Luckily, there are some hints on how to match colour, which can help you out.
Whether you're picking colours for a living room, or selecting shades for your bathroom, you have to look beyond the paint or wallpaper. Read on to find out how furniture and lighting can help you decorate with colour and elevate your room!
Consider tones
Depending on the room you're decorating and the time of year, you could be choosing from an entire colour wheel. Let's say you're painting your bathroom in the spring. You might want a calming colour scheme, focusing around shades of blue.
Using different tones of one colour is a great way to create a flow throughout the room. Choosing a mid-depth colour blue for the walls, then painting the ceiling a lighter version of that same colour will make your bathroom look bigger than it is, creating the illusion of space.
In the same vein, if you're decorating your bedroom and you love the colour purple, consider painting the ceiling a dark shade, and picking a lighter purple for the walls. This will make your bedroom feel cosy and warm whatever the weather!
Use furniture to your advantage
When decorating with colours, it's not just about the paint or wallpaper that you put on the walls. Learning to use furniture to your advantage is a great way to add depth to your colour scheme.
For example, choose sofas and chairs in colours that are complementary to the design of your room. What would look more elegant in a beige room than a gorgeous chesterfield sofa in a warm, earthy colour like brown? Or if you want something more striking to bring a room with plain white walls to life, you can go for a sofa with bold bright colours like yellow or purple.
You can even add cushions to your furniture in bolder or brighter tones than the colours on your wall to really make them stand out.
You can also consider using artwork around the room, or purchase different rugs for your floor to accentuate the theme you want to bring across with your decorating colours.
Accent colours are king
Just as with different tones of colour, accent shades can really change the dynamics of a room. For example, if your living room boasts a big chimney breast, you could consider painting it a dark shade of a certain colour, while painting the other walls in that room a lighter version.
Similarly, with your bathroom, pick a 'feature wall', which may be the wall that your bathtub is set against, to be the main focus of that room. If you're opting for shades of green for that room, paint your feature wall a dark, warm shade of green, and paint the rest of the walls and ceiling in a lighter green. Your eyes will immediately be drawn to your feature wall, accentuating your bathroom's best features.
Light up your space
When you're decorating, it's so important to consider the lighting in each room. Is your room naturally well lit? Or does it need additional lighting? If, for example, you have a naturally dark kitchen, but you love the warmer shades of colour, installing spotlights in your ceiling, or even hanging lantern lights can help you to create brightness in your room, while still painting your walls with rich colour.
It's also important to test your desired colour on a small section of wall in both the day and the night time. This is because certain shades can look completely different in a range of lighting, and viewing it at different times of day will help you to make sure you've chosen the right shade.
Picking decorating colours and transforming your home doesn't have to be hard or scary. If you use the furniture and lighting to your advantage, and consider why you want to decorate each room, you'll end up with a well-designed house with the perfect colour scheme!