Best Construction Waterproof Wearables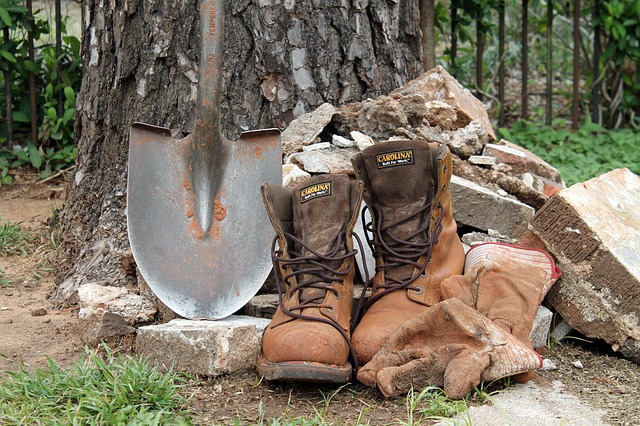 Whether you are an electrician, a plumber or a carpenter, it is always important that you put on protective gears at work. Most people think that protective work clothes should only be worn by those who do labor intensive jobs and that's wrong.
Protective gear is always paramount regardless of what profession you are involved in. Having a pair of good quality boots is considered a long term investment especially for those who needs durable and comfortable footwear at work. It is said that wearing comfortable footwear makes one efficient at work. But quality and comfort can be expensive. Fortunately, nowadays, the market offers so many options that finding a high quality and yet affordable boots is not impossible. Still, it is best to know what is considered as good quality before purchasing one and you can do this by checking out sites like Ever Boots.
It might be a tedious job to find yourself a good pair especially if you are not so familiar with them but to save you some time, below are some of the best waterproof work boots you can consider to buy.
1. Rugged Blue RB2 1800 Men's Boots
If you are looking to invest in some waterproof work wearables that will serve you for long, these might be what you are looking for. These are always rated to be among the best in the game due to its durability among other features.
It is made of leather and has a steel-toe design which makes it an ideal pair for those working in construction sites, industrial sectors or just any other outdoor jobs. Of course the steel toe is there to provide some safety for your toes just in case something accidentally falls on them.
Additionally, the inside of the shoe consists of a cambrelle synthetic fiber and a membrane sock liner to help keep your foot dry and comfortable regardless of the conditions you are working in.
2. SafetyGirl Steel – Toe Women's Boots
Well, if you thought that boots are only made for men, then you thought wrong. We have some women who also do some jobs which are dominated by men and they also need protective gears while working.
These are quite durable and includes a pink theme relating to what most women like. They are made of nubuck leather and also features a double color rubber out-sole to give them a stylish look.
Just like the first pair, they also have the ability to keep your feet dry and comfortable while working and features a steel – toe design to protect your toes from any injuries as you work. They are quite affordable and can be found in several sizes for you to choose from.
3. Maelstirm Men's TAC FORCE Boots
If you want something that will provide you with great comfort and can also serve you for long, then you need to check out these shoes.
They are quite excellent when it comes to design and their ability to keep your foot warm is owed to the fact that it is made of a quality polish – safe leather and textile to help provide some great insulation.
It also has a removable shock-absorbent and supportive cushion inserts to provide you with more comfort if you are going to be working for long hours. These boots are also quite stronger and tougher compared to others within its price range.
4. Caterpillar Women's Carlie Boots
This is also another great pair of boots for the women taking on tough outdoor jobs. They have just the correct toughness and a steel-toe design to help protect your toes while at work.
These ankle boots are always quite durable and completely made of leather with strong laces and an authentic welt construction to make them stronger hence the durability. They also feature an OrthoLite foot-bed to offer you with great management of both the odor and moisture as you continue to work.
They also provide a stable foot positioning and has EVA cushioning to provide your foot with great comfort. Another good thing about them is the fact that it can protect you from open circuits of up to 600 volts in dry conditions.
Conclusion
Well, if you are going to work in some of the tough areas like construction sites, then you will also need to have yourself some tough gear to help protect you from any injuries. There are a lot of good waterproof work boots out there in the market but the ones named above can definitely do a better job as well. Always remember to keep safe as this is the first thing you need to look at when doing any job and it starts with what you put on while handling the work. You can find more on the best work boots here.