Composite Doors: A Timely Home Improvement Idea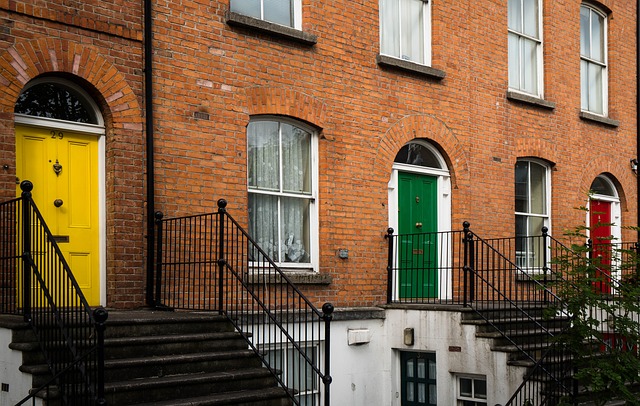 Homeowners are always on the lookout for the best home improvement ideas in the market. The fact that your home is the biggest investment you can make in life makes it necessary to find trending ideas that can enhance its appearance. Composite doors are now among the most popular home improvement ideas and more homeowners are embracing this option for their external doors. These doors are made to very highest standards and specifications and it is no wonder more homeowners are finding them more preferable to wood and metal doors that were previously popular.
Brief Overview of Composite Door Technology
To appreciate why this is the best idea of your external doors, it is important to first understand how these doors are manufactured. As opposed to traditional doors, composite technology involves a combination of different materials including rigid polyurethane, aluminum inserts, uPVC, and GRP outer skin, outer finishing.
All these multiple parts are combined in high pressure conditions to become a single unit. The best thing about these doors is the fact that each of the materials used has its own qualities, which it brings into the final product.
Why Invest in a Composite Door?
If you are planning to overhaul your external doors, you need to consider composite doors over all the other door systems in the market. There are several reasons to go for this type of door including:
Versatile designs – There are hundreds of composite door color combinations ranging from black, blue, chartwell green, cream, grey, green, red, white and oak to dark wood. This makes it easy to find a color that perfectly blends with your home's décor.
Strength and longer life – These doors are strong and sturdy because different materials are used in combination. These doors are sturdier than traditional PVC doors and due to expected exposure to the elements, you need such an external door.
Low maintenance – You don't have to worry about costly maintenance including painting and polishing. All you need to do to maintain these doors in tiptop shape is regular wiping. One of the toughest home maintenance chores every homeowner dreads is of course door cleaning, but with a composite door, this is not a task to avoid anymore.
Great value for money – While a composite door might be more costly initially, you should consider the long-term cost benefits. These doors guarantee excellent quality, durability and security. You will not consider door replacement any time soon.
Aesthetic appeal – The fact that these doors come in different colors and styles makes it easier to choose one that gives your home an instant makeover.
Thermal efficiency – If you are struggling with high energy bills, it is likely that the external door you are using is allowing energy and heat to escape from your home. A composite door is thermal-efficient and therefore reduces energy wastage. These doors offer excellent thermal performance, which is something every homeowner is looking for.
With a composite door, you don't have to worry about warping, twisting, cracking or bowing; these doors are weather-resistant, sturdy, more secure, durable, and aesthetically appealing.