Choosing The Right Fridge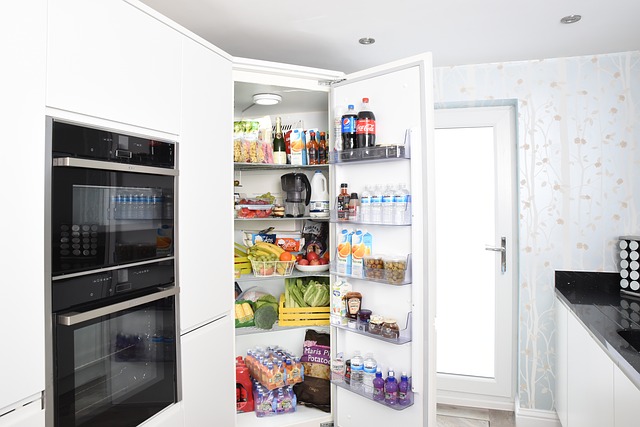 Can you imagine a household without a fridge? Neither can I. It has become a necessity that everyone lives with and being without one can cause quite a few discomfort and trouble. However, what are the different things that need to be considered when looking for a fridge to buy? There are so many types of fridges out there. Which ones would be best for you? No worries, we are here to guide you through your thought process and ease your decision making. For example, you may want to factor the price of electricity in singapore and choose a more energy-efficient fridge.
Fridge Dimensions
The first and most important thing to look at would be your fridge dimensions.
You would not want to buy a fridge and bring it home only to realize that it does not fit within the space, would you? As such, it is vital that you know the amount of space you have for your fridge. A good fridge does not come cheap. Hence, you should get one that not only works really well but is also able to last you a long time.
Know where you would like to place your fridge and the measurements around that space. There has to be enough space for the doors to open the fridge without it banging into other objects around it or blocking pathways.
Other than having a fridge that fits perfectly into the designated space, there should be a gap of around fifty mm between the wall and the fridge for proper ventilation.
Once you have figured out the dimensions, it is time to pick out the type of fridge you would like to have. The average size refrigerator that a family of three usually uses would be a minimum of three hundred and thirty liters. If you live with three or more other people in your family then you should opt for four hundred and forty liters.
Types Of Fridge Options
Side by side fridges
This would be a good option if your kitchen space is smaller and narrow.
Easy access to both sides, allowing you to immediately see everything that is in your fridge.
Top freezer
This design can easily be found on the market as it is very common. This is a better option if you are on a budget as these can usually be found for less than a thousand dollars.
Gives you more space and is more energy-efficient too
Bottom freezer
With the main fridge compartment on top, you no longer need to bend to find your items.
With the freezer at the bottom, you no longer need to worry about bulky items being too heavy at the top of your fridge. This also makes it easier for the elderly to pick up heavy frozen food.
However, this tends to be much pricier as compared to a fridge with a freeze at the top.
Counter-depth
This type of fridge gives you a more seamless 'there but not there' look.
Gives you a more sophisticated look.
French doors
If you are looking to have more storage space in your fridge, this is the option for you!
There are two doors with a separate compartment for your frozen goods.
There are also shelves along the doors to give you more space to place items as well.
Other Important Features
It is also very important to see how energy or electricity efficient the fridge of your choice is. Having one that is energy saving is a huge benefit as it not only helps you to reduce your electricity usage (helping you save some cash) but reduces your carbon footprint as well.
Singapore has come up with an energy-saving system that allows its buyers to see how energy efficient the product is. On your fridge, there will be an Energy Label on it. If there are five ticks on the label, it signifies that the product has "excellent" energy-saving techniques. If you pick a fridge with only two ticks, it will cost you thirty-four dollars more every year compared to if you picked a fridge with three ticks.
You can also check for an environmentally-friendly label. These labels help you to see if the fridge is able to help reduce the amount of greenhouse gas emitted when in use.
When shopping for a fridge, try to get one with an "inverter compressor". This type of compressor does not constantly produce cold air like a regular fridge. Instead, it will pump more cold air during the day but reduce the amount pumped at night.
There are also other features that you might be interested in considering when you are purchasing a fridge. For example, would you want to have an ice and water dispenser? This would help you to save some money in terms of getting a separate water filter and the trouble of having to always refill your ice trays.
You should also make sure that you are able to have your fridge connected to a water source if you are intending to get a water dispenser with your fridge. You would not want to spend all that money to only end up realizing that it cannot be used.
Another feature to consider would be the freshness feature. This usually comes in terms of having speed chilling and antibacterial seals to help keep the food in it fresh. Some fridges have the ability to have different temperatures and humidity in various compartments to ensure that the food is able to be kept longer.
Conclusion
As such, there are many different things to consider when you are buying a fridge for your home. It is good to first understand the design and layout of your apartment to ensure that you are able to buy a fridge that fits. After this, you should then consider your preferences in terms of style and the various features you would like your fridge to have. Once all that has been thought out properly, then go and look around and see the many different types of fridges readily available to you!