Cabinet Makers: How to Get Noticed and Increase Your Customer Base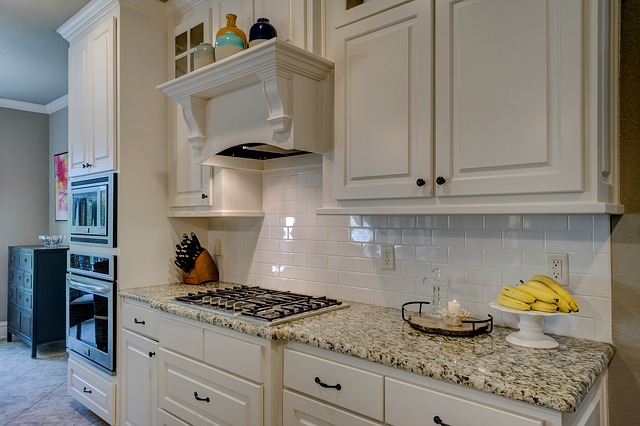 It's not easy to get your business noticed, either online or by other means. No matter what you do, there are plenty of other businesses all vying for attention in the same advertising space and location. However, that doesn't make it impossible.
Business owners who want their business to stand out should find a way to be unique in some way, go the extra mile and offer something to their customers that the competition doesn't. While this may be more difficult for some businesses over others, below are some foolproof tips for your business to get noticed in the digital space.
Set Up a Google My Business Listing
Google is the search engine of choice for online visitors across the globe. One of the best tools offered by Google for local businesses is their Google My Business platform. This easy to set up and free tool allows a business to post their business information including address, website, business hours and contact information. You can also set up and post pictures of your products or service offerings, while also offering customers with an easy to access platform to post service reviews.
When you set up this listing, you'll be visible on Google when customers search for cabinet makers in your area.
Make Sure to Add Photos
If you take advantage of the free Google My Business service, it's important to post pictures. Most consumers thrive on visual examples of the quality of the products that you manufacture. This is especially true when you create elegant furniture or speciality products like custom cabinets.
It's also critical to post pictures of you and your team, wearing clean uniforms and in action. This provides a visual backup to your customer reviews, which helps to develop trust among potential customers.
Join Facebook Groups
Connecting with local customers through Facebook Community groups is another easy and free way of introducing your business to local customers. Engage in conversation with community page visitors, without bringing up your business. The key here is to develop trust with people locally. When they ask you about your business, that's an opportunity to talk about your business and make a meaningful connection or even a sale.
Invest in Facebook or Instagram Advertising
If you're going to spend money on advertising, knowing where and how to invest your budget is crucial for any growing cabinet maker. Since most local customers use social media pages like Instagram and Facebook, consider using some of your advertising budget by posting ads on these platforms.
Facebook ads specifically are very simple to configure and quite effective. You can target customers by their personal interest, demographics, or even geographic details. Ad campaigns can be edited, fine-tuned, and always provide great metrics to help you with this effort.
Take time to consider these outside-the-box marketing strategies. Each one can help save you time, money, and improve your opportunities for success.
Create Partnerships with Industry Professionals
As the industry is full of business owners providing similar services to the same local customers, finding creative ways of connecting you with customers can be challenging. One way to bypass the traditional advertising scramble is partnering other industy that don't directly complete with your service offerings.
Consider connecting and working with home and commercial home builders, plumbers, and interior decorating businesses locally. By teaming up with like-minded companies, everybody can work together to connect to more customers directly, which picks up more opportunities for frequent work.
Seek Referrals from Customers
Most home and business owners actively use the internet to find and research service providers. This includes cabinet manufacturers serving a local community. They are always looking for a cabinetmaker that is professional, ethical, completes projects on time and within budget. One way they confirm this information and ease any concerns is by reading reviews posted by previous customers on third-party review websites.
Therefore, you should always ask previous customers for referrals, either through word of mouth by sharing with friends, or sharing them on Yelp, Google Business, or Facebook. Online referrals and reviews are crucial for any business to connect with potential customers. If you're hesitant to discuss or ask customers for this, don't worry – you're not alone. Offer them the option of leaving a review without being forceful, insistent or pushy. Remember, online reviews not only help you establish credibility, but also improves your search engine visibility. It's a win-win situation for any cabinet manufacturing company.
Set Up a Rewards Program for Personal Referrals
While online referrals are great for capturing prospective clients, you should also capitalise on the t low hanging fruit  through connections of previous customers is another great way to expand your business. However, sometimes customers need a little incentive to pass along the quality of your business.
An easy way to accomplish this is to create a rewards or incentive program for previous customers. Whether it's providing them with discounts on future work or projects, or providing them with gift certificates for dinner, movie tickets, or sporting events, you can easily create incentives for former customers to share their experience with others who choose your cabinet company. There are insurance options available for cabinet makers to consider.