Buying Versus Building a Home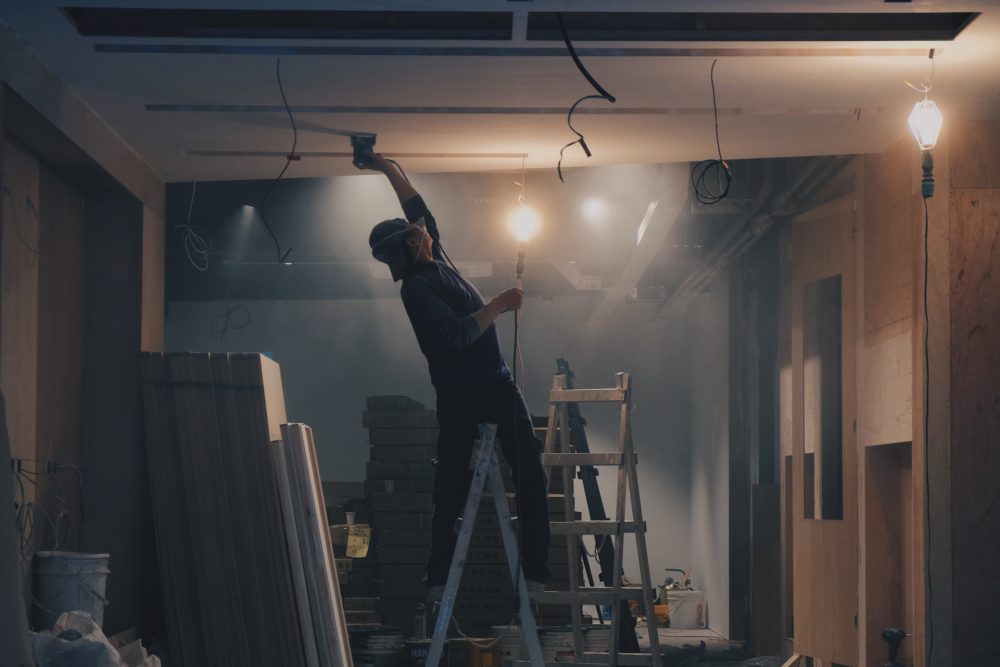 In 2022, there were nearly 6 million homes sold in the U.S. But, with the rising population, experts are suggesting that more than two billion new homes will need to be constructed over the next 80 years to even keep up with demand.
Buying vs. building a home can feel like a very personal decision, and it's one that requires a lot of consideration. After all, there are pros and cons to both options. Buying a home might sound easier on paper, but there are still some "fine print" rules to think about. Building your own home gives you the freedom to create your dream house, but it can take a long time and you might run into some construction headaches along the way.
While it will always come down to your own personal decision, it can help to know some of the advantages and disadvantages of both buying and building to help you make a more educated and informed choice. Will you contribute to the two billion homes that need to be constructed, or will you fall into the popular millions that bought a new house last year?
The Pros and Cons of Buying a Home
The two biggest advantages of buying a home, especially one that doesn't need any additional work is that it's often cheaper, and more convenient. Some people might argue that you never truly know what you're getting when you buy a house — especially an older one with a lot of history. But, you can learn a lot about a home through the realtor you're using, and any structural issues or electrical concerns can be addressed by a home/building inspector.
You also don't have to go through the buying process alone when you work with a realtor. In fact, working with someone in the housing industry can streamline the process for you. In some cases, once you find a house and make an offer you might be able to move in within 30-60 days. This allows you to create a pretty secure timetable and schedule, so if you love keeping your life organized or you have to be out of your current home by a specific date, buying is often a safer choice.
While most people think buying a house is the cheaper option, that's not always the case. The listing price might draw your attention, but there are many things to consider after purchasing a house. Unless it's in pristine condition, there are undoubtedly some upgrades you'll want/need to make. Some additional expenses could include:
Landscaping
Painting
Repairs
Decorating
Remodeling
It's important to factor those costs into the overall price of the house so you can make comparisons and decide which option is truly right for you.
The Pros and Cons of Building
Building a house allows you to customize everything from the ground up. With time and money, you can create your dream home. You can choose everything from the roofing material you want, to the interior and exterior paint colors (you can even calculate how much paint you'll need to buy with a simple equation so you can factor it into your budget!).
There are many aspects that can come into play when building a house. It starts with buying land. It's important to understand property value when you're purchasing the land to build on. If you ever plan on selling, rising property values can help you to make a profit on your home.
You don't necessarily have to look for wide-open spaces, either. If you see a location you love with a dilapidated house for sale, you can purchase the home/land, and demolish the house for a clean slate. Keep in mind that clearing land will be a large project, and you'll need to look into local laws to determine if you need any permits.
The average cost to build a house from scratch obviously varies on size, location, and features. The typical range (in 2023) is anywhere from $111,153 to $477,957. While that might seem more expensive than buying, consider the fact that you'll be able to meet new energy standards, building codes, and more. Energy-efficient homes are more sustainable and can actually lower your utility bills.
The major drawbacks to building a home are the cost and time. You might be able to streamline the process if you build in a development area, but the best thing you can do is to keep in constant communication with your contractor.
The Best of Both Worlds?
Still not sure whether buying or building is right for you? Weighing out some of the pros and cons listed here can help to make your decision easier.
Of course, there's always the option to meet in the middle and renovate an existing house. Home renovations are extremely popular thanks to shows like "Fixer Upper." The average cost of renovating a house (in 2023) is anywhere from $17,693 to $79,461 depending on factors like:
Existing structural/electrical/plumbing problems
Size of each room
How much needs to be remodeled
Labor and supplies
If you can find a "fixer-upper" home that needs some TLC for a great price, you can essentially renovate every room to your liking without having to worry about creating an entirely new construction. So, it's faster and cheaper than building, but gives you all of the character and customization you may not necessarily get from buying new.
Whether you decide to build, buy, or do something in between, make sure your decision fits your lifestyle, your needs, and your future. The average American stays in the same house longer than five years. Choosing or building a place you truly love will make it feel more like home.
Would you like to receive similar articles by email?