What You Need to Know to Build the Pool of Your Dreams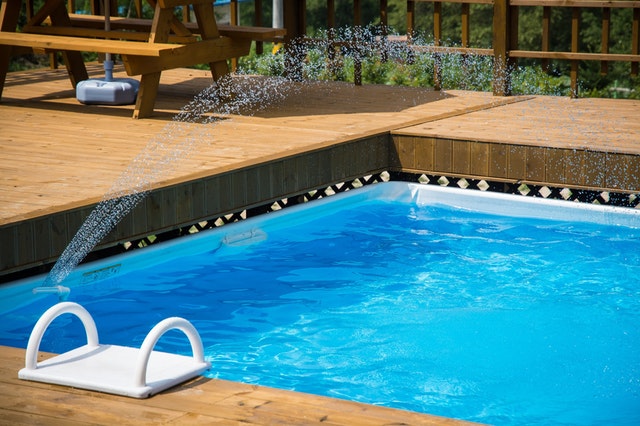 You're living the American dream. You're settled with your spouse and kids, the neighborhood is nice, your job is going well, and you've got the perfect home. Well, almost perfect. Unfortunately, it's common for homeowners to compromise on the inclusion of a pool when they buy a new home. The good news is that this compromise is easily remedied! It's possible to build your dream pool, and we'll show you how.
Why You Should Get a Pool
You have your heart set on this dream pool, but others might not share your vision … yet. Besides fulfilling your dream, there are actually a lot of great benefits to having a pool. If your significant other needs nudging or the neighbors aren't going to be thrilled about the construction, remind them of these things:
Spending modest amounts of time out in the sun is good for you. Studies have shown that sunlight improves health by supplying the body with vitamin D. There's no better place to get some sun than out by the pool.
Swimming is a great form of exercise. Unlike jogging or weight lifting, swimming puts relatively little impact on your joints, protecting you from injury as you work out.
Pools and outdoor decks make great social hubs. Your kids are guaranteed to be the envy of the block with a pool to hang out around during the summer months.
There are plenty of great reasons to get a pool besides wanting one. Once detractors hear about all the great benefits of having a pool, they're sure to let you move forward with your dream.
Natural Looks Are In
You know that your dream pool is going to happen, but what will it end up looking like? Pools these days come in all sorts of shapes, styles, and decking options. The thing is, unless you're training for the Olympics, you don't really need something with the shape and style of a standard lap pool. You can let your imagination go wild and reject a rectangular assortment of bland tile palettes.
Pool designers these days can add all sorts of creative features. Things like rock slides, waterfalls, and caves are all possible and will help your pool stand out. By getting a pool that's a little more than your standard lap pool, you can indulge in your creativity and create a beautiful refuge for you to relax in.
However, a natural looking pool can bring up new safety concerns. Pools that blend seamlessly into their natural environments should be protected by railing in order to prevent potentially dangerous pool accidents. Glass railing systems are an idea if you don't want to interfere with that natural look.
Financing Your Dream
If it's been a goal of yours to get a pool for a while now, then it's probably the case that finances have prevented you from fulfilling your dream. Pools are expensive, there's no doubt about that. However, with the right fiscal know-how you can make your dream come true without breaking the bank. When it comes to financing big projects, here's what you need to know:
Timing matters. It's important to find the right time to make a big purchase. It may feel counter-intuitive, but fall/winter is actually the most cost-effective season to build outdoor elements like a deck or pool. Not only are contractors less busy during this time, but you're also likely to save time waiting in line at the permit office. Starting in the colder months is a surefire way to ensure you're ready to go as soon as the temperature warms up.
Some debt is okay as long as you pay it back. Pools are expensive and not everyone has the cash on hand to pay for one in a single go. This might be an appropriate time to take out a loan to finance your pool. However, remember to build up your credit score for the best deal on a loan and only take out a loan that you can realistically pay back over time.
Shop around. Chances are that there's more than one pool builder in your area. Don't be afraid to shop around and negotiate for the best deal. Put yourself in the mindset of shopping for a car — remember that you want to get a good deal in the present, but you also want to avoid paying unnecessary repair fees in the future.
Building the pool of your dreams doesn't have to be a pie in the sky. Figure out what you want, bring friends and family over to your side, and make a plan to finance your pool. As long as you do these things, you are well on your way to summers of relaxation every year.