Apartment Hunting – Balancing Cost and Luxury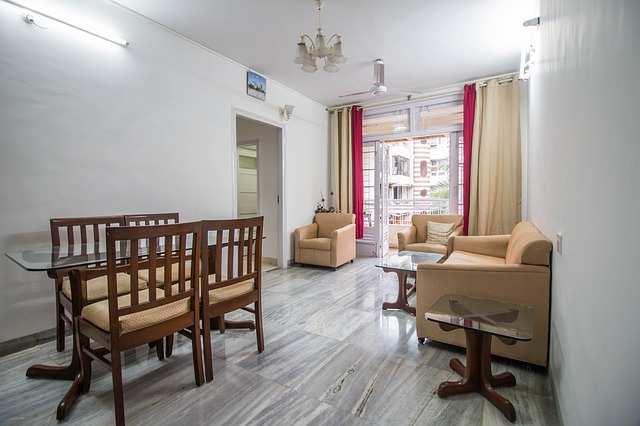 Modern luxury apartments in Norman, Oklahoma are nothing less than epic. With features such as central air conditioning, hardwood floors, numerous bathrooms and granite countertops, it would be easy to mistake the apartment for a hotel. There are even apartment buildings that offer cycling services, community lounges and other extra amenities.
Living in such luxury might be your dream, but your financial reality might be holding you back. Every time you go apartment hunting, you are probably always straddling the line between luxury and cost. The good news is that it's possible for you to move into a great apartment without destroying your finances. How is this possible? Read on.
Come up with a budget range
Don't fall into the trap of trying to come up with an exact figure. Instead, define a manageable range. The maximum should be a figure that you can afford by making some sacrifices here and there, such as cutting down on shopping for clothes and eating out. The number you have as the minimum is your ideal rent.
Keep in mind that in every city, the apartments in some neighborhoods are costlier than in others. So you need to be open about exploring more than one neighborhood to increase your chances of getting one that is affordable.
Decide which amenities you want/need most
Having a limited budget means you're not going to get an apartment with all the luxury amenities you have always dreamed of. You therefore need to make a priority list.
Create a list of all the amenities you're interested in and rank them in order from the most important ones to you to the ones you want but can live without. This list will guide your review of potential apartments. Take a tour of apartments that have all the amenities at the top of your list. If they have additional features the better.
Usually, the cost of rent should be among your considerations. However, since you already have your budget range, that search parameter is covered.
Create a checklist for comparison
As you tour several apartments, it would be difficult to remember which buildings had which amenities. Because your goal is to get the most value for your money, the information you collect needs to be accurate.
One effective way to do that is by making a checklist, preferably on a spreadsheet. You could have a list of apartment addresses as the first column and features/amenities on every subsequent column. For every apartment you view, check off the features or amenities it has. After viewing several apartments, review your list and determine which ones have the most features, then compare these to see which one best matches your budget range and priority list.
Negotiate
At this point, you can make your choice. Remember, some landlords may give you room to negotiate depending on your credit score, income level and referrals. It is worth finding out whether signing for a longer period can get you a lower price. Most landlords are interested in getting tenants that will stay at their apartments for longer periods.