7 Fence Design to Consider When Renovating Your Pool Area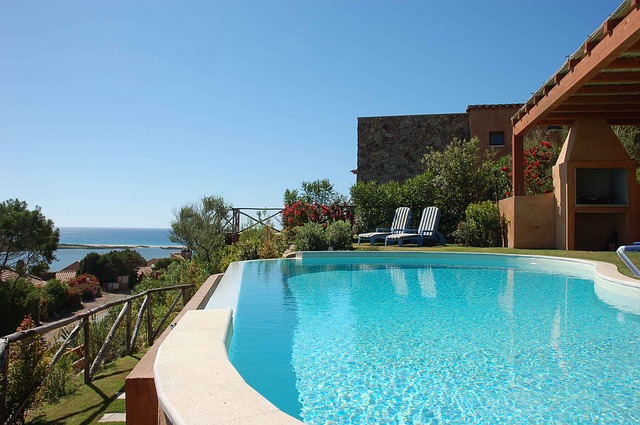 So, you have a pool and want to make sure it is a safe and secure location. You do not want kids falling in the pool or animals getting stuck. There are various options to consider when choosing the fence for your pool. There are different materials and different designs available. There are also different styles depending on what kind of pool you have and how much of the pool and yard you want to fence in. Here are 7 fence designs to consider when renovating your pool area.
1. Wooden
Wooden fencing is a more cost effective product to use when fencing around your pool area. However, it does have maintenance that is required annually, like painting or weatherproofing it. Additionally, it can create a completely obstructed view from the pool to the house, so it might not be the best material to use when deciding on your fencing. However, you can choose a slatted design which will give some sightlines into the pool area. One benefit of choosing a wooden fence is that you can keep the color natural or you can paint it any color you want. Another benefit of installing a wooden fence is that if part of it gets damaged, you can usually just replace that plank or section.
2. Lattice
Lattice might be a creative option, especially if you have an above ground pool. It can be attached to the top of the pool rim. It generally comes in just the color white. But if used in conjunction with a ladder that is either taken out of the pool or flipped up to create a situation where no one can climb up the steps to get in the pool it does give a sense of security to the pool area. This would mean that nobody could jump over the side, accidentally fall in or use the pool ladder to get into the pool and potentially drown. Lattice is also very durable and easily washable, so there is not a lot of maintenance or upkeep that you need to do with this kind of material.
3. Vinyl
Vinyl is similar to a wood fence when thinking about being able to see into the pool area from the yard or from the house. It also can be done in panels or using slats and generally comes in the color white. However, it does not have the kind of upkeep that a wooden fence requires. you may need to fix or replace a portion of it if it gets damaged by weather but for the most part you just have to wash it down periodically and it is good to go. It is also an affordable option when looking for fencing.
4. Wrought iron
This is a more expensive option for fencing around the pool. But it has a very classic aesthetic and can be painted a variety of colors. Additionally, because of the way it is constructed it can give you multiple sight lines from the pool area to the yard and vice versa. It does not require much maintenance and you may only have to wash it off a few times a year. However, over time, there may need to be spaces that are repainted because they get damaged by the elements. But, overall the fencing is very durable and can withstand bumps and bangs without getting damaged.
5. Glass
If you want a completely unobstructed view, glass is the way to go. However you will have to remember that it probably gets dirty faster than most of the other kinds of fencing. It will need to be cleaned off several times a year because of effects of the weather elements. Glass Pool Fence GlassWood can help you choose the style that is right for your family. Furthermore, because it is see thru, you will have to remind people that it is there so they do not run into it. Another thing to consider is the possibility for damage. Even though the glass is designed to absorb being hit by objects, damage is more likely than with other kinds of fencing.
6. Bamboo
Bamboo can create a barrier around the pool. It is easy to install, naturally termite resistant, and more durable than traditional wood. And, if you need to fix a part of the fencing, it can be done easily. It is designed to create privacy. This means that you will not be able to see into the pool area. this may be appealing because it creates a little oasis and your backyard separated from whatever is going on in the yard and in the house. Additionally, it doesn't take a lot of cleaning or maintenance as it is an actual material and will withstand the weather elements.
7. Steel
Steel is a tried and true material to use on projects. It can stand up to the elements and provide a secure, sturdy barrier around your pool. It can be coated to prevent rusting. So, over the years you should only have to do minimal maintenance. A popular black color gives your property a classic look while protecting your family and animals from potential drowning or injury.
Conclusion
It can be hard to decide what you want for your pool enclosure, but it is an important decision. You want to keep your family safe while still having an aesthetically appealing fence.
If you are considering a fence for your pool, make sure you do research on the different materials and styles. You want to make an informed decision and not an emotional one. Also, make sure that you look at several options and get quotes from at least a few different companies.