7 Affordable Add-Ons to Incorporate Style and Glamour to Your Home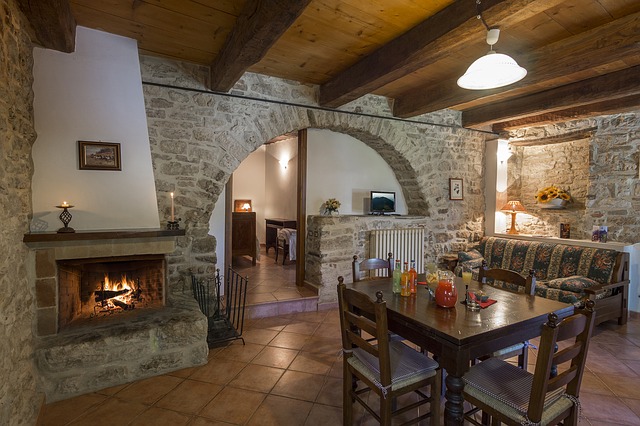 Glamour is one quality that can light up any home and make it a truly fun place to live. Creating a home that has allure and charisma is easier than ever today. It's also more affordable than ever before. Adding in a new items can take any space in the home from ordinary to beautiful. If you are redoing your home, take advantage of these items and make your home sparkle with light and enchanting loveliness. You'll be delighted at the changes you see almost instantly. You'll also have a home that exudes style and makes it easy to entertain your guests with help from Gold Coast Veraniece Construction Corp.
A Fireplace
Fireplaces are cozy and comfortable. They're also a terrific way to add lots of great detail to your home. You don't necessarily need redo your entire home to have a fireplace. Electric options let you add warmth to any room in the home. If you have an already existing fireplace, there are lots of simple things you can do to make it look even better. For example, you can add a mantle to dress it up. Look for a mantle in natural materials such as wood or stone. You can also update an existing mantle by painting it or adding brand new molding. This is an excellent area to show off your family photographs and artwork. Take your favorites and place them in beautiful frames. The fireplace can serve as the room's focal point.
Beautiful Curtains
Curtains serve many different purposes at the same time. A set of curtains can be used to show off a lovely vista. They can also be used to help block out a view that's not ideal in any room. Curtains can also be used to add lots of lush elegance to all interior spaces. Look for fabrics that shimmer and shine. A hint of metallic thread offers the chance for an easy way to evoke memories of classic Hollywood glamour. Layer multiple sets of curtains on top of each other for additional warmth, privacy and an opulent look to your home's windows. Combining curtains in different materials such as silk and velvet in one window treatment can add even more style to your home.
Fun Hardware
It's the little details that often catch the eye quickly. People are drawn to details that stand out when they first see any space. Homeowners can add things that make the home special and express their personal decorating style at the same time. One way to have that kind of style in your home is to make changes to the hardware. Take a look at your existing hardware in rooms like the kitchen and bathroom.
Switch out the materials you have for something more interesting and upscale. For example, if you have wood door handles, remove them. Instead, use handles made from materials such as brass that have heft, texture and feel great in the hands. This is a good way to make the whole room feel interesting with a fast and inexpensive change that you can accomplish in less than a day.
Great Lighting
Lighting is one of the foundations of any design plan. There's lots of easy ways to add lighting to your home that will make the home both more functional and more lavish at the same time. Create an overall lighting plan for each room in the home. Different types of lighting can be used for different purposes. For example, use under cabinet lighting in the kitchen so you can see what you're cooking as you cook it. Place pendant lights with brightly colored shades over head for even more glamour.
Add additional lighting in other spaces for a feel that is cozy and pretty. Small, scattered lights can be placed on top of little tables in varied corners to create pools of light for dramatic effect at night.
Lots of Mirrors
Mirrors are another way to make the spaces inside feel lighter, brighter and larger. Mirrors come in many sizes, shapes and styles. Use a single, large mirror in the living room to instantly capture attention as people see it. Mirrors can also be customized to the person's specific tastes. Place a group of mirrors in a series of lovely frames. You can also create your own frames by sanding down an older frame. You can then paint it a beautiful color and add your own detail on top of the frame. You can also paint the mirrors and add details like flowers and words that stay instant style and show off your imagination.
Personalized Art
Art of all kinds is always an easy way to create spaces that are about extravagant charm. You can find lots of different kinds of art on the market for sale both locally and in other parts of the world via online sources. Creating your own is even easier. Take a few basic materials like paint and canvas. Create a landscape or a portrait. You can also use different kinds of painting techniques on the walls. Color washing the walls, adding stripes or polka dots or rag rolling add incredible detail and makes the room stand out.
Plush Rugs
Rugs provide places for people to rest their feet and relax. They also offer a way to bring in lots of fabulous texture and varied kinds of colors. If you are looking to add style to your home, look for rugs with lots of texture, color and design elements. Think about the kind of materials you like best. For example, wool is soft, durable and takes colors well. A thick wool rug is an excellent way to add something special to your bedroom. If you want something that is very luxurious, you can add several rugs in different shapes and styles in a single space. People are instantly drawn to touch the rugs and enjoy the feel of them in their hands.