5 Reasons Homeowners Require HVAC Services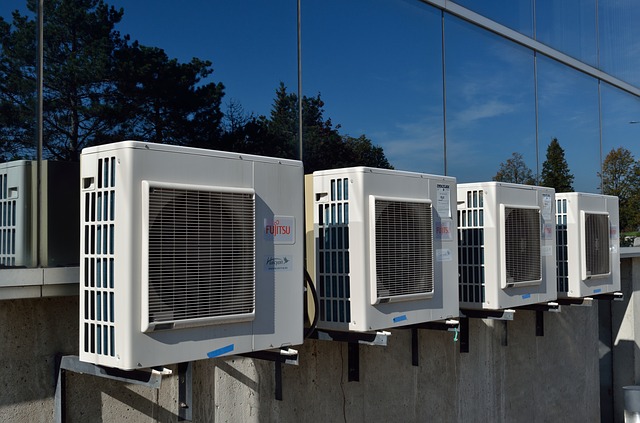 A home is a great investment and definitely no expenses should be spared to keep it in great shape. As a homeowner, you are always searching for ideas to make your home look and feel great throughout the year. Heating, ventilation and air conditioning (HVAC) maintenance should always be at the top of your mind if you want to make your indoors more comfortable.
While most products in the market are sturdy, you have to appreciate that with constant use these units break down eventually. A malfunctioning HVAC unit is a great inconvenience in any home and it is thus important to use a highly qualified HVAC service for routine maintenance. If your heating system has ever failed in the middle of winter, you understand how inconveniencing this can be.
Here are some other reasons you must identify an established HVAC contractor in your city:
1. Better Indoor Air Quality (IAQ)
It might surprise you, but according to the United States Environmental Protection Agency (EPA) ,your home's indoor air is more polluted than outdoor air. This is the reason air ventilation is so important in any property. Free flow of air ensures better indoor air quality (IAQ) and your family will not be at risk of disease. If your basement is leaking, mold spores will eventually find their way in other rooms and this increases the risk of respiratory disease. Regular maintenance of your HVAC unit ensures this doesn't happen.
2. Lower Utility Bills
A fully functioning HVAC unit saves you lots of money. According to EPA, the heating, ventilation, and air conditioning takes a great chunk of your home's monthly electric bills. Regular maintenance of the system increases efficiency and you are guaranteed there is no risk of the unit failing. Such maintenance also includes diagnostic tests to identify any underlying problems and repair them before they exacerbate.
3. Efficiency
Old HVAC systems not only increase your energy bill but also eat into your savings because they require more repairs. Your HVAC contractor will increase the efficiency of the system and this reduces the likelihood of damage. An efficient HVAC unit will run longer and you will not have to worry about constant repairs.
4. Premium Parts
During routine maintenance, any broken parts on the HVAC unit will be replaced with parts under warranty. This increases the life of the unit while also reducing breakdowns. A reliable contractor will always update you on the parts that need to be replaced and identify the brand they are using.
5. Safety
The heating system in your home can turn out to be a risk if it is not regularly repaired by a certified technician. Water boilers are susceptible to damage while furnaces require safety inspection to guarantee they are safe. A HVAC contractor uses the latest technology to test for carbon monoxide levels in your home and repairs any fissures that might be releasing the poisonous gas.
It is important to appreciate that HVAC repair and maintenance should not be a DIY project. Only a certified technician is supposed to install, repair or replace your HVAC unit.