5 Important Qualities That the Best Roofing System Should Have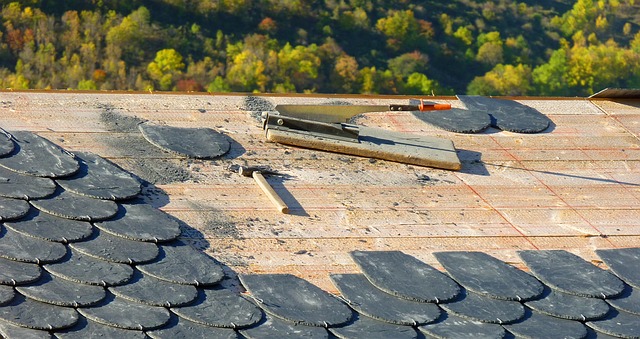 Irrespective of where you live, it is crucial that homeowners invest in a roofing system that will offer long lasting protection to your family and property for many years. The roof that protects your home will be determined by the contractor that you settle on. This is because the roofers will select the roofing materials and provide labor services. Read on to know the five important qualities that your roof must have.
Durability
The roof is constantly exposed to external elements that will wear it out over time. Therefore, you must ensure that it is capable of withstanding varying conditions. You must ensure that your roof is made from high-quality materials that will not be damaged by wind, dust, heat, intense rains, and the sun. Materials like slate and metal are excellent options because they are durable. This will ensure that you get protection and peace of mind for many years.
Aesthetic appeal
A good roofing system should improve the general appearance of your property. In addition, this great appearance and appeal should last for many years. Your roof is the first thing that people coming to your home or passing by will see. Roofs are available in a variety of designs and colors that provide excellent performance and lasting beauty. A roofing system that enhances the curb appeal of your home will give you pride and joy.
Cost effective
An excellent roofing system should be reasonably priced. However, the price of the roofing system should not affect the quality of the roofing materials. Roofing problems that are caused by extreme weather conditions can result in expensive repairs for the property owners. Homeowners can protect their roofs from such issues by using affordable and high-quality shingles. This will ensure that they have superior protection for several years from resilient and beautiful roofing.
Great design
The roof makes up a great part of the exterior of your property. Therefore, it is important that your roof complements and blends with the style of your house. When picking a roof, it is important for the property owner to consider the architectural design of the home. This will ensure that you have a roof that complements your home's design.
Energy efficiency
Energy efficiency should be a crucial factor for owners of both commercial and personal properties. When installing a roof, you should ensure that it is energy efficient. Good roofs are those that are designed to help property owners to save energy and reduce their utility bills. A roofing system that is energy efficient will provide excellent insulation for your building. In addition, it will prevent air leaks and guarantee a more comfortable atmosphere in your home.
Homeowners must understand the significance of having a well-built roofing system. This is because a cracked or leaky roof can be dangerous for your household. With the right roofer, you will be able to choose a roofing system that will offer excellent shelter and peace of mind for many years to come.
Would you like to receive similar articles by email?