5 Of The Most Costly Home Improvements And Repairs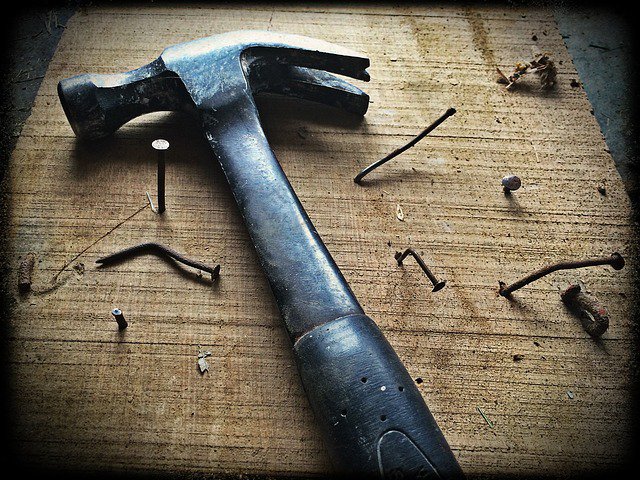 Owning your own home is great, and it's fun to make improvements and style your home to get it just how you like it. Basic fixes like a fresh coat of paint are easily done and are affordable, giving your home an instant upgrade. Some home improvements, however, can be costly – especially if they're unexpected. It's important that you budget for these unexpected expenses and an idea of the potential costs could help you prepare for anything that might arise in the future. Read about five of the most costly home improvements and repairs below.
1. Flooding/leak damage
Water may be good for you, but it's bad for your home. A leak or flood damage could come with repair costs that run into tens of thousands of dollars, as well as taking a long time to put right. Water damage can cause walls to crack and floors to spoil, while mold and mildew bring about a whole other set of expensive problems. It's essential that you take some time to pick the most suitable company to repair your water damage and get a fair price for the work. You'll need to be prepared for the high cost required to repair the damage, as well as the possibility that you might need to live somewhere else for a while as the work is carried out.
Inspecting your water pipes and resolving small leaks quickly can help to prevent more significant leak damage. Flooding caused by the environment, however, is out of your control and the best thing you can do to protect yourself is make sure you're covered with the right home insurance in case anything were to happen to your home. Insurance may seem like a cost that is unnecessary when it leaves your account every month, but it's a lifeline that could rescue you from ruin should the unthinkable happen.
2. Kitchen remodel
You'll spend a lot of time in the kitchen during your lifetime – it's the heart of many homes after all. Remodeling your kitchen is a great way to transform it into a space that you love and add in all the features that you want. When remodeling a kitchen, you'll need to consider all the different elements such as flooring, walls, and appliances. A full kitchen remodel can around $21,000 in a standard home, so it may be something that you hold off doing until you're certain you can afford it.
Some elements of your kitchen may need remodeling due to elements that are out of your control such as broken appliances. At the very least you may need to spruce up your kitchen to sell your home, which could still cost you several thousand. You could choose to tackle your kitchen remodel in stages, making it a long-term home improvement project that you can continue as and when funds and time allows.
3. Roof repairs
Good roofing is essential for your home, but sometimes it might need repairs. Storm damage or wear and tear could mean that your entire roof needs replacing, while minor damage can be fixed in the areas that are affected. If your budget doesn't allow you to pay for repairs immediately, you may want to seek advice from consumer loan advocates who could advise you finance options available to you. You should inspect your roof regularly to check for signs of damage and tackle issues quickly before they can develop into more severe problems.
Roof repairs require a professional you can trust, especially as you could be paying thousands of dollars for the job. You can search for a reputable roofer using websites like the Better Business Bureau that can help you find trusted companies to make sure you get the service you're paying for. If you decide to attempt roof repairs yourself, make sure you know what you're doing and always follow good health and safety advice to prevent accidents.
4. Insulation
Insulation is a home improvement project that can have many benefits. If you've bought an older property, installing some insulation will help to cut your future costs by saving on heating bills and so on. An insulated home is also more desirable to potential buyers should you decide to sell your home in future and can add value to it that you may not have realized.
You may be able to take on some basic home insulation yourself, and you can find some great online tutorials on how to do this. If you decide to hire a professional to take on the task, you can ensure a thorough job that considers all areas of your home that need some insulation. Insulation can pay for itself after many years, and you'll be glad you did it when cold winter weather sets in.
5. Remodeling a bathroom
Remodeling a bathroom can make your home look and feel more modern and help you to make the most of the space available. A house with an old bathroom can look tired and a remodel can make a difference to your property. As with any remodeling project, you can expect to pay tens of thousands to get the upgrade you want.
If your bathroom requires a lot of effort to maintain, it may be time to transform it. You can choose from materials that are easier to clean and that wear well, and features that are stylish and give your bathroom a more polished look. Consider installing some eco-friendly features to your bathroom that will help you to conserve water which not only helps the environment but saves you money too.
Home improvements that you've planned and budgeted for can be a fun and exciting project for your home. It's a different story for those that come from nowhere and could damage your finances. Having an emergency fund that you can dip into for home emergencies is an important part of responsible home ownership – and could save you if something devastating were to happen to your home.