5 Awesome Ways to Decorate Your Platner Side Table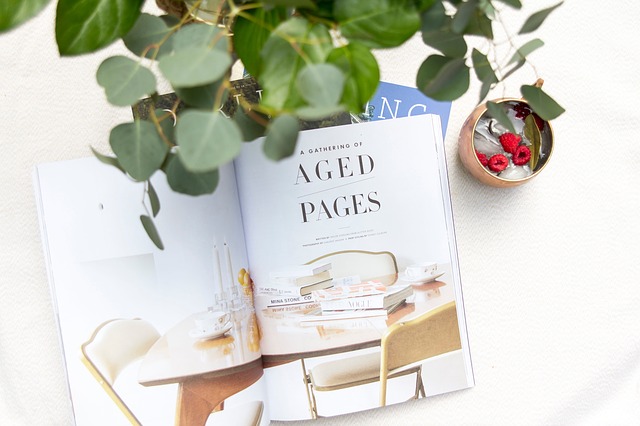 The wire structure and distinct looks of the Platner side table are as iconic as any piece of furniture from the midcentury modern era. Its unique presence is extremely attractive on its own, but when you pair it up with the right kind of décor, it ends up looking even more alluring. If you're not sure what types of décor accessories can bring out the best in your side table, then further you can browse through a great list of inspirations we've compiled for you:
1. Classy minimalist tall flowers
One of the best ways that you can decorate your Platner side table is by choosing the right sort of flower arrangement. The unique visuals of this table feature metal accents and a slight bend in the body. An artistic vase with a tall flower arrangement can be an excellent way to complement such a furniture physique. While the shape of the vase can be geometric, the flowers need to be long stemmed. Orchids and bearded irises are an excellent option to begin with.
2. Books and magazines
Another great way to spruce up your Platner side table is by artfully arranging books and magazines on top of it. This idea can be the perfect inspiration for people who appreciate literary vibes or want some of their preferred reading material to be on hand at all times. You can use eccentric book marks – especially the Turkish ones – or stylish modern bookends to enhance the whole setting.
3. With nothing at all
The Platner side table was conceived and designed in a way that brought a decorative expressionism to its modern aesthetic. So, even when you put no décor at all on its surface, it's still going to retain its inherent beauty. This works really well with accenting minimalist areas and furniture pieces that don't really look well with anything frou-frou at all.
4. Perfect for soirees
If you like hosting soirees or generally enjoy hosting people in your homes, then the Platner side table can be your perfect side-kick. It's got the size, durability, and the aesthetics to make your food arrangement feel like a dream. You can feature a number of crockery items on it and complement it with a unique flower vase of your choice. Two-tiered cupcake holders and classic tea cups are an excellent way to get started with such an arrangement.
5. Indulge in a DIY tray
The Platner side table has a wide enough girth that you can even put a small tray on it. If you're a crafty person who loves customized décor then you can use artsy paraphernalia to create a DIY ornament tray. You can put a classic coffee mug, salt 'n pepper shaker sets, squat sugar pots, beautiful china accessories, decorative glasses, and a vase full of sunny short-stemmed flowers in there to get the best effect. There's a lot of room to unleash your personality and creative side here, so you can definitely think out of the box.
There are a lot of other ways that you can use to spruce up your Platner side table, and we hope that these five help you break the ice on your imagination.