5 Affordable Home Renovation DIY Projects for the Winter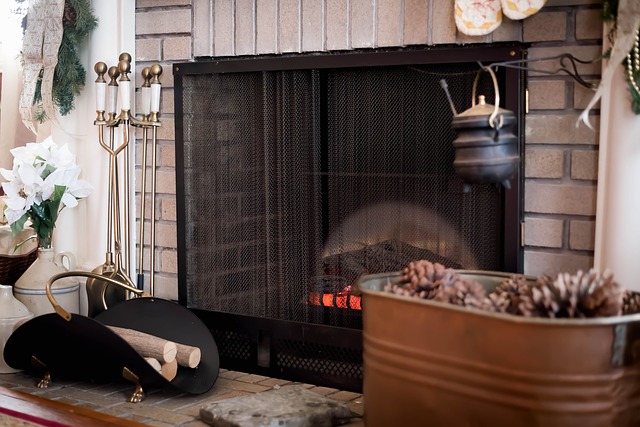 As we head into the colder months of the year, many homeowners want to know how to prepare. How can you get your house ready for the winter?
One answer is DIY renovations and improvements. With the right renovations, your home can look and feel more enjoyable, and you may even be able to save money.
Best of all, none of this has to be terribly expensive. And on that note, here are 5 affordable home renovation DIY projects to help get your house ready for the winter.
1. Give Your Fireplace a Makeover
When was the last time you did anything with your fireplace? Fireplaces are often beloved mainstays of the home, a feature that forms a natural focal point for people to gather around. At the same time, it's also very easy to not think about giving them an upgrade and helping them to look their best.
You could try cleaning and painting your fireplace. Another option is a new mantle, perfect for producing an upgraded look. Some people also like to drywall or redo their fireplaces using stone or brick.
Still, sometimes the best option is simply a matter of adding the right fixtures.
According to Home & Patio, a fireplace store in Houston: "There's nothing better than some new doors and a fireplace screen to help a fireplace look brand new."
Try a few of these solutions, and see if they don't help your fireplace to look completely brand new.
2. Seal Openings
Throughout your home, there are numerous areas where cold air may be able to seep in, and warm air leak out. Fortunately, the solution is relatively simple: use caulk, or waterproof sealant, or weather-stripping to seal up doors and windows.
If all you have to do is seal up these leaks, this may well be one of the cheapest home improvement projects you will ever engage in. Granted, in some situations you may wish to replace a window if it is older and constantly leaking.
3. Insulate or Fix Plumbing
If you are living in an area that gets below-freezing temperatures, it is probably a good idea to make sure to wrap up your exterior pipes and spigots with foam insulation. Doing this will help to prevent them from freezing and possibly incurring damage.
If you won't need any of these pipes or spigots, it's a good idea to turn off the valves altogether. Pipes that get cold enough to freeze up are pipes that are vulnerable to leakage or flooding. As we've discussed before, leaking water pipes can lead to very costly damage.
4. How's Your Laundry Room?
There's a very practical reason to tackle your laundry room during the winter months: most of the time, when a laundry room is in need of a renovation it won't necessitate the kind of heavy work – with a sledgehammer, for example – that will stir up or create a lot of dust.
This is important, because no one enjoys opening their windows to let out dust on a cold winter day.
Laundry rooms tend to look unappealing in part because we usually spend so little time in them – not unlike the garage, an area they are often adjacent to. To renovate one of these bleak spaces, a good first step is to add some shelves and bins for supplies, i.e. laundry baskets and laundry soap.
Another good idea is to add some wallpaper. The right choice of wallpaper can be the perfect thing to perk up a dreary laundry room.
If you need any new appliances for your laundry room – new laundry machines, perhaps – the period from September through November is usually the ideal time to get them as they are on sale. They go on sale again in January.
5. Look to Your Attic and Crawl Spaces
Is your attic insulated? It's a good question to consider. The attic is not the kind of place most of us think about most of the time, but it's a good idea to see if your attic has sufficient insulation.
The reality is that most homeowners do not have nearly enough insulation in their attics. It's a good idea to make sure you have at least 16 inches of R-49 insulation in your attic, and the same for little-used crawl spaces and basement ceilings.
Heating or air conditioning ducts should be sealed with metallic foil or duct tape, and if you have any pull-down attic stairs, consider a customized foam box.
Conclusion
Winter home renovations are a good way to make sure your home is ready for colder temperatures in the months ahead.
The 5 DIY projects discussed here are relatively easy, affordable, and should not take too much time. Some add to the appeal of your home, while others are more about functionality, but all are important for contributing to the overall quality of living in the winter months ahead.
Would you like to receive similar articles by email?