4 Bathroom Renovation Tips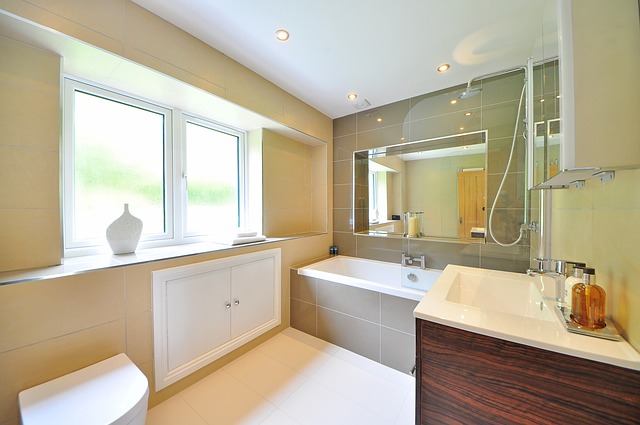 A bathroom may not usually be the biggest room in the house, but it can actually be tedious to renovate and redecorate. But because it is one of the most used rooms in the house, you also want it to be beautiful and not just functional.
If you are planning to renovate your bathroom in the near future, it's necessary to make proper plans. Here are some tips you can follow to ensure that you are able to do it successfully.
1. Set a budget
In any renovation project, it is important that you have a set budget already. Even though the bathroom is small, you can easily get enticed by the many features and designs you can incorporate. Having a budget will make it easier to make choices when buying all that you will need for the renovation.
2. Maximize the use of paint
If you do not have that big of a budget, don't worry, there are still many ways you can change how your bathroom looks without breaking the bank. One of the best things you can do is change the color of the walls. You'll be surprised at how a change in your wall color can do to the whole look of your bathroom. Now just because you are using paint does not mean that you can just use any paint you want. Remember that the bathroom is vulnerable to mold and mildew due to the moisture so it is imperative that only high-quality paint is used. Also, choose a color that is neutral and not too jarring. While you want the look to change, the color should not be too loud that it will not be pleasant to look at.
3. Change the fixtures
If you have a little budget left over after the paint job, then you might want to update the fixtures inside the bathroom. They may be small, but these small details have a big impact on the look of the room. Aside from the sink faucets, you can also change the towel racks, light fixtures, and even the drawer details. While there are many stores selling quality and unique fixtures, did you know that you can also upcycle some of your old stuff? Look around your house if there is anything that you can use. For example, you can use pipes as old plumbing for your towel racks. You can use doorknobs as a drawer pull. You just need to use your imagination to come up with something truly creative.
4. Make sure that you measure before you buy
If you are planning to do a complete renovation, it's important to know how much space you really have. Big bathrooms will not have a problem, but if your space is limited, you need to have precise measurements so that you can buy the right sink and toilet. You don't want to be stuck with a toilet that is too big for your bathroom right? You will see more information found here if you are looking for space-saving toilets. The reviews will give you the pros and cons so that you can make the best choice.