Calming Bedroom Colours for a Great Night's Sleep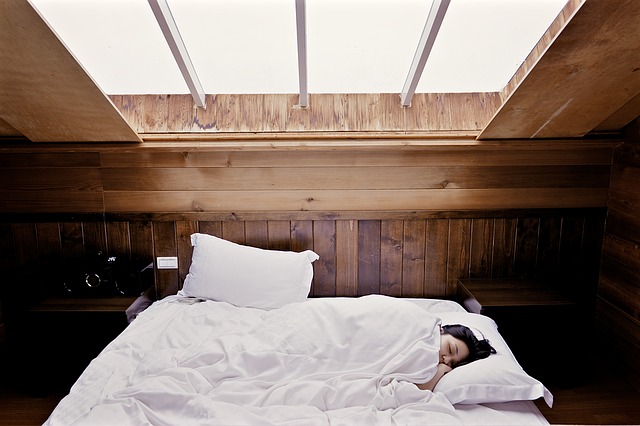 When you've been on the go all day, you need to feel complete relaxation when you retire to your bedroom at night. And you can do this by choosing paint colours which will calm you down and boost your mood. But with thousands of hues that can be created, where do you begin? Read our guide to find out more about calming bedroom colours for a great night's sleep.
Why choose calm colours?
When you have a lot on your mind, it can be hard to relax and your sleep can be interrupted. But as well as having a good quality mattress, you can improve your chances of a better night's sleep by changing the colours in your bedroom.
What are the most calming colours?
Blues, earthy tones and soft muted colours are the best tones to choose to promote sleep.
Blue is believed to be the most calming colour as it relieves tension by slowing the heart rate and reducing blood pressure. The reason is that the receptors in our retinas are sensitive to blue. These cells are responsible for the brain part that controls bodily rhythms, affecting how you feel physically.
Shades of blue are also said to create feelings of serenity and peace – exactly what you need for a good night's sleep. Pale blue and duck egg are both good calming choices of colours for bedrooms. White ceilings will help to keep things bright.
Grey in every shade is also a great choice for a cooling presence. Most people think of the colour as boring or depressing but it is very neutral so can be used alongside your current furnishings, without the need to revamp your entire bedroom.
Another ideal choice for your bedroom is green, as it is associated with nature and harmony. The shade can make rooms feel bigger, providing the shades are light to medium.
What colours should you avoid?
As bedrooms are meant for relaxation, it is best to avoid high-energy colours. Bold, bright colours such as reds, oranges and pinks are best used in other rooms around the house, as they increase stimulation.
Although many people think of purple as a luxurious colour for a bedroom, the colour is reported to stimulate creativity and the unconscious mind. This means that sleeping in a room this colour is more likely to promote vivid dreams and potentially a more disturbed sleep, which will result in you feeling tired in the morning.
Which colour scheme works best?
Although blue can be a great hue for your home, some shades, such as turquoise, can be too vibrant. Certain tones of blue can make rooms feel chilly so before you splash paint all over your walls, be sure to test a spot and allow the paint to dry. Observe its colour in the day and night, to check it is going to be the perfect shade for you.
To add warmth, you could add subtle splashes of yellow or grey and some crisp, white bedding.
Greens work well in warm shades such as lime or in cool minty shades. Either way, greens are complemented by palettes of beige, whites or creams. You could add pink for a girly touch.
So now you know how to decorate your bedroom to get the optimal night's sleep, you can grab your paint and brushes and get to work… then enjoy the peaceful sleep afterwards of course!