10 Home Improvements To Do During Lockdown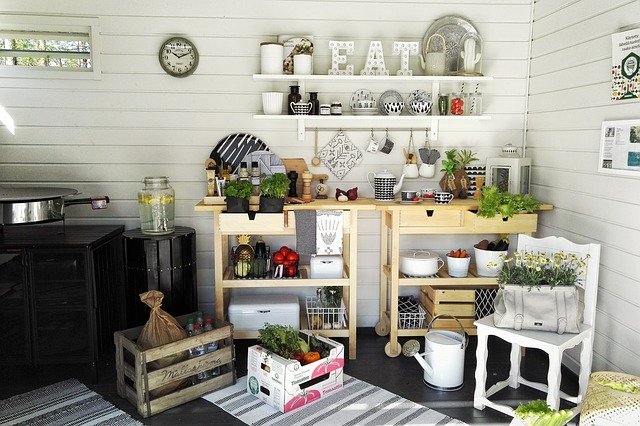 If you are among the people staying at home more than they do due to the coronavirus lockdown, you must have started feeling less productive and worried about when you will get back the freedom you had before. All these are normal feelings because you can't live like you used to live during the lockdown, but there are a lot of things you can do to continue being productive and kill the boredom.
One example is by making some home improvements with or without the help of a professional. Spending more time at home means that you will always find some things that need upgrading and fixing, and you have enough time to do it. Below are some of the home improvements you can do during the lockdown.
Fix the Bathroom
The bathroom is one of the areas where homeowners try to avoid repairs due to their complicated nature and high cost. Now that you are at home, you can do a DIY project for what you have been procrastinating before it gets worse. You can save a lot of money if you purchase the materials needed from online shopping sites that offer online coupons and other discounts. Here is an example of a site where you can get voucher codes and coupons for bath and body works.
Check Your Boiler
Boilers need regular check-ups and maintenance to avoid damages and safety issues. Lockdown provides enough time to check your boiler systems for any signs of damage thoroughly. Some of the indicators of damage include corrosion, water leaks, strange sounds and unpleasant smells. Engage a professional if there are repairs needed to avoid worsening the problem. If you don't have a boiler, you can arrange for the installation of a new boiler now when you are at home.
Minor Paint Jobs
Staying inside the house for long helps you notice flaws that you would overlook like marks, dents and scratches on your wall. You can spend some hours touching up the affected areas or decide to repaint the whole wall if you have been thinking about changing the colors. Ensure that you have used a quick-dry and less smelly paint because everyone is at home.
Fix the Cabinets
Storage cabinets sometimes have repair issues like broken handles and hinges, and our busy schedules sometimes make us procrastinate these simple repairs. You can now check your cabinets for damages and do all the repairs needed as you have all the time. Apart from the repairs, you can also childproof the cabinets with chemicals and sharp objects by adding sliding locks and pull cord locks.
Clean the Carpets
Everyone wants sparkling clean carpets, but we rarely do thorough carpet clean-ups as it needs a lot of time. Vacuuming only eliminates the dirt and dust on the surface, but there are dirt particles, pet hair and bacteria that settle deep below. This dirt could be the reason why your carpets are smelly and stinky. You can, however, eliminate the odors by cleaning the brush using a soft brush and a carpet shampoo. The best time for the task is at night when everyone is asleep so that it can have enough time to dry.
Oil the Hinges
Lockdown time is the best time to deal with the squeaking doors before the problem gets worse. The squeaking sound is a result of friction inside the hinge, and lack of action can further damage your hinges to the point that you need more effort to open and close doors. Oiling the doors is enough to eliminate friction, and you will not have to hear the annoying noise any more.
Give Your Garden a New Look
Real gardeners love getting dirty when weeding and pruning their plants whenever there is time. Lockdown provides more time to do more than just pulling the weeds out of the garden as you can introduce some new plants and flowers and trim the edges. You can also turn your backyard into a low-maintenance garden by replacing soil flower beds with wood chip bends and the perimeter grass areas with pebbles.
Fix Broken Furniture
Furniture may get worn out after a long time of use and while some need replacement, others only need some repairs. If you have wobbling dining chairs and tables, you need to fix the loose legs before they damage gets worse, or even cause accidents. You can kill the boredom by testing all the furniture at home and fixing the ones that need repairs. Ensure that you have the required tools and materials for a flawless job.
Clean Dirty Tiles
Cleaning the floor with a mop is not always enough as there can be tough stains and scratches that need extra work. These scratches and stains can ruin the appearance of your home décor if they are left to accumulate after a long time. For marble, porcelain and ceramic tiles, rub the surface with vinegar and toothpaste in circular motions until the scratches are nearly invisible. You can then apply some car wax or nail polish on top on the scratch to seal it completely. You should, however, avoid excessive use of vinegar on the tiles as it can end up doing more harm than good.
Declutter Your Home
Decluttering your home is the easiest way to save space and improve its appearance. Make things easy by decluttering one room at a time starting with your bedroom. All you need for the project is some cardboard boxes to store the items that you rarely need and some trash bags for the things that you want to throw away.
Would you like to receive similar articles by email?