10+ Brilliant Hacks For Your Pressure Washer You Won't Believe!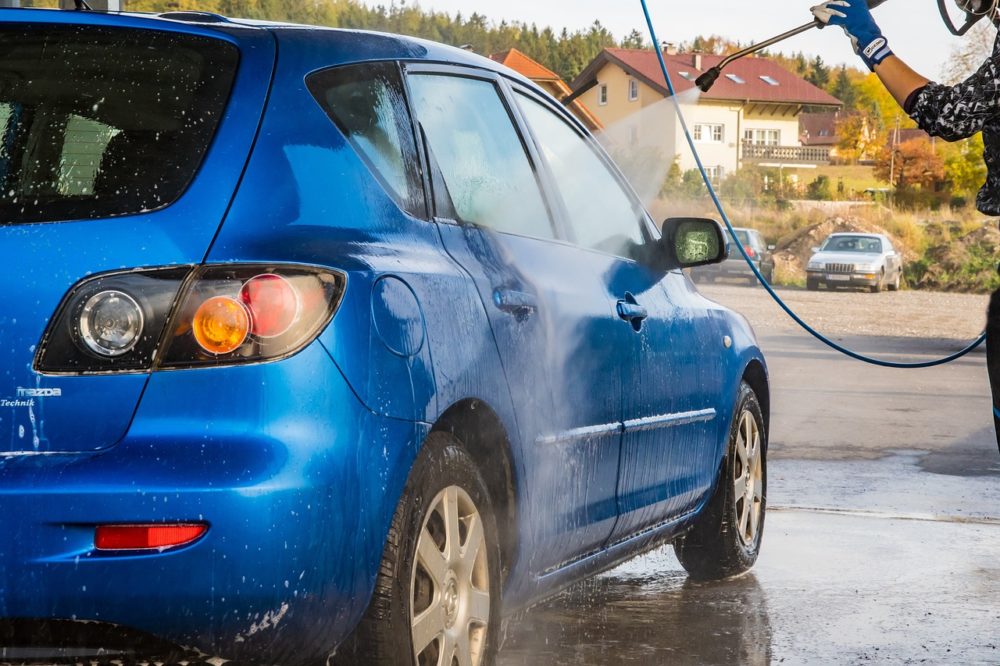 Summer is around the corner, and the pollen-fest of spring is coming to an end. But that doesn't mean you can sit back and relax. The remnants of the spring's fury are everywhere!
If you own a home you know the value to clean all that green away, along with any mold or mildew from last season. No better time to do it and brighten up the outside than now!
But where do you begin?
You Need To Clean Your Home – But How?
You know you need to clean your home and some of your home's accessories, but how do you do it? Do you just take a hose and aim? Or do you borrow a neighbor's pressure washer and go all commando like Arnold Schwarzenegger?
These are very viable options however you still may not be sure what to do. Many will opt to hire a power washing service and have them do it for you, but you might be seeking more of a DIY approach.
The Benefits of a Wash
Your home is where you live. And most likely you have been there a lot lately!
You know your home best but sometimes the exterior can get overlooked. There are so many accessories you probably own. How do you maintain the interior and exterior alike?
The benefits of a good wash to your home and items that get corroded with guck and junk are endless. But, to put it in simple terms, pressure washing your home and other items keep them germ free, debris free and lasting longer. So what better reason to whip out the ol'pressure washer than that?
Hacks For Your Pressure Washer You Won't Believe!
Here are some easy pressure washing ideas to help you get started making everything clean and bright.
Patio Furniture Will Look Like New
No one wants to lounge on dusty, dirty chairs. Plus dirt and germs will only get everyone sick. Scrubbing with buckets of soap and rags takes time — and a toll on your back! A once over with the pressure washer at a lower setting will also increase the longevity of your dining set for years to come.
Blast The Lawn Mower
Watch the dirt and debris on the bottom side of your lawn mower wash away. You can use your pressure washer to keep it clean and working its best after every use!
Your Kid's Bikes
Use your pressure washer to clean your kid's bikes (and yours too!). Your pressure washer is a great tool to use to make bikes look like new for years to come.
Loosen Debris from Walkways
Watch concrete become white again. A lower setting loosens dirt around stones and brick making it look new.
Clean a Fence
All types of fences can handle pressure washers, including wood, aluminum and iron. High settings can loosen old paint if you plan to refinish it.
Remove Leaves
Use a gentle setting to push leaves out of shrubs and trees left over from the fall. The birds will appreciate an empty spot for their new home.
Clean Playground Equipment
The kids will enjoy a clean swing set this year. Scrub last year's dirt out of all the crevices making their house clean and germ-free.
Sanitize Garbage Cans
The winter months are typically unkind to cans and recycling bins that accumulate juices and trash remnants. Use a low setting and be sure to have a place to dump the contents.
Clean Your Cars and Boats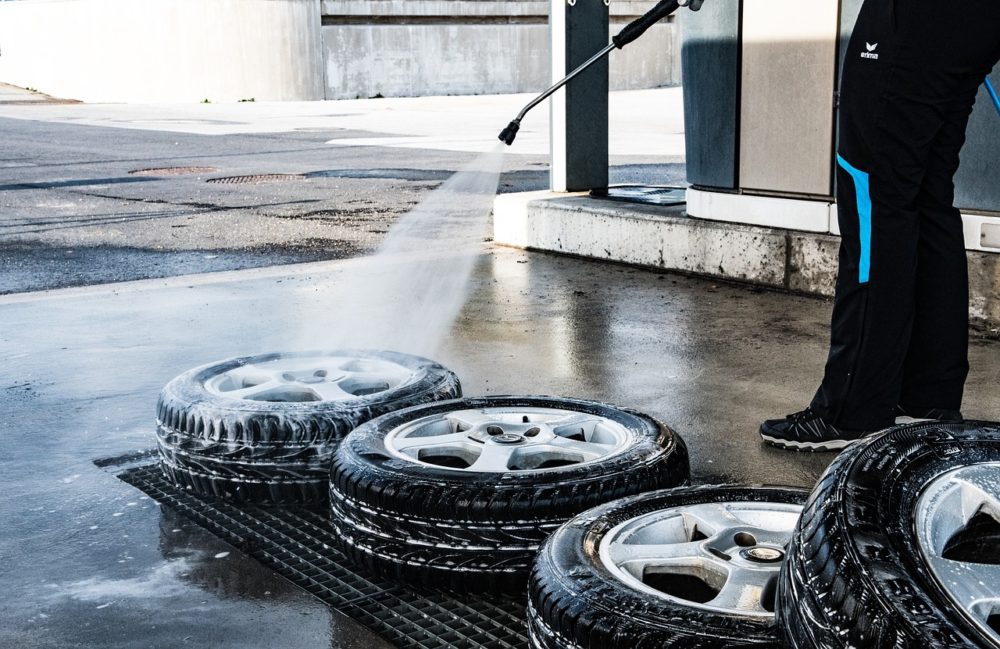 The harshness of winter left behind excess salt, dirt, and even rust. These elements are easiest to clean while adjusting the pressure to clean everything off and not scratch or chip the paint. Don't forget the tires.
Wasp Nests Go Bye-Bye
Wasps love to make a new home this time of year in the corners of your house awning and eaves. Give these areas a strong blast and knock it out before they take over. Be sure to do this after sunset so no surprises occur.
Your Dirty Garage Floor
Over time the oil from cars and dirt dragged in on bikes and mower stain flooring. A quick blast will do wonders making your house clean again.
Final Thoughts
Your pressure washer tool is easy to use. You can hire cleaning services to pressure wash your things for you, or you can take a DIY approach.
Additionally, you can change the amount of water and speed to prevent fragile items from getting damaged. Higher intensities help with the heavier items like siding and garage doors. Lower speeds for window boxes and bees' nests. You can even tackle your vehicle and the bikes, air conditioners, lawn equipment, and more!
The warm weather is here. When do you plan to pull out the pressure washer and make things clean again?
FAQs
What can you use to make pressure washing easier?
To make pressure washing easier use surface cleaners, nozzle variety, extension wands, chemical injectors, and proper safety gear for efficiency and safety.
What is the most effective way to pressure wash?
The most effective way to pressure wash is to prepare the area, pre-soak, use the right nozzle and distance, work from top to bottom, rinse thoroughly, and wear safety gear.
Can you run soapy water through a pressure washer?
Using soapy water in a regular pressure washer is not recommended. Some pressure washers have built-in soap tanks for this purpose. Always follow the manufacturer's guidelines.
Would you like to receive similar articles by email?