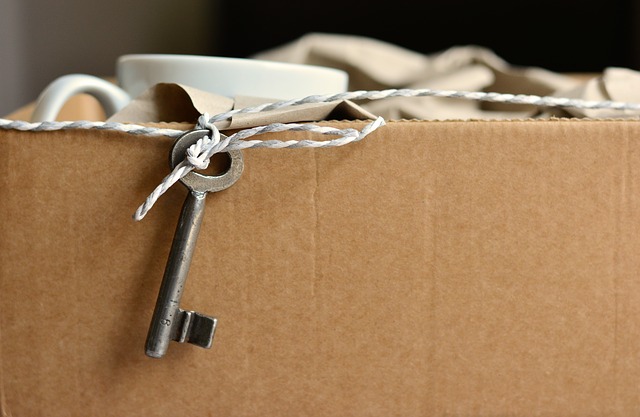 Congratulations! You have decided to move to a new home and begin a new chapter of your life. All that is standing in your way is the overwhelming undertaking of packing up all your stuff and moving it to a new home or storage unit.
Your belongings are there every time you enter your abode, staring you in the face, mocking you because they know you are stressed about starting the process.
Here are seven easy tips to get you in a mental mind state so you are ready to pack with a vengeance.
1. Don't procrastinate.
Just like with any massive project, the key to getting your packing right is not to procrastinate. While this may seem simple enough, we all know how difficult it can be actually to get started on a seemingly daunting and overwhelming venture.
So, several weeks before your moving date, begin packing up several boxes each day. To get started, pack items that are the least useful and essential to your day-to-day life. By pacing yourself, you will be more coordinated, and the job won't feel so paralyzing.
2. Take it one room at a time
While you are starting the process of packing, make sure to concentrate on a single room at a time. You don't want to mix and match items from different places into one box. By ignoring this strategy, you are highly likely to have chaos when you finally start to unpack.
3. Use packing paper
While many people choose to wrap their belongings in regular newspaper, moving and storage companies say that this may cause the ink to bleed all over your possessions. Instead, purchase white packing paper to cover all items.
To ensure your miniature decorations and small items don't become lost or mistakenly thrown out with the packing paper, opt to wrap them up in brightly-coloured tissue or wrapping paper.
4. Look after your valuables
That being said, you don't want to box up everything. Keep your legal documents (wills, passports, etc.), important papers, heirlooms and valuables separate, and personally transport them to your new home. Make your life easier by keeping a list of these valuables so that you can thoroughly check it over before locking your door for the last time.
5. Research what you can't pack
In addition to valuables, there are other items that you are not allowed to put in the moving truck. Various everyday household items can't be shipped because they are hazardous. Don't pack anything that's flammable, combustible or explosive.
If you need to move any of the following items, you are going to have to make separate arrangements:
Aerosols
Ammunition and guns
Charcoal
Cleansers containing bleach or ammonia
Fertilizer
Lighter fluid
Nail polish remover
Oil or gas of any sort
Paint cans
Pesticides and poisons
Additionally, don't try to sneak in any of these items into your moving boxes. You could be breaking the law!
6. Don't be cheap with packaging
Depending on how many belongings you have to pack up, moving boxes can seem like an unnecessary expense. However, the alternative option, boxes bought from liquor or grocery stores are often not sturdy and robust enough to adequately hold the weight of the items that you wish to put in them.
Don't skimp when it comes to purchasing boxes that are actually designed for moving. Furthermore, purchasing a selection of varying box sizes can make packing and loading more difficult than necessary.
7. Know the value of packing labels
While in the moment it can seem like a tedious extra step when it comes to unpacking, you will be glad that you labelled each box clearly. Write a general description of the contents of the box and the intended room name on the top and side of each box.
If you really want to make the process smoother and provide additional clarity for you and your movers, write with different coloured markers for each room.
When you are deciding how you are going to move your possessions, make sure to calculate the costs of DIY movers versus professional movers thoroughly. While it may seem like a good idea to just rent a van and have a few friends help you, there are a few extra costs to consider like insurance, overall time spent, and post-moving massage sessions.
If you are relocating for your job, the company can allocate a budget for the move, so they shouldn't mind paying for the costs.