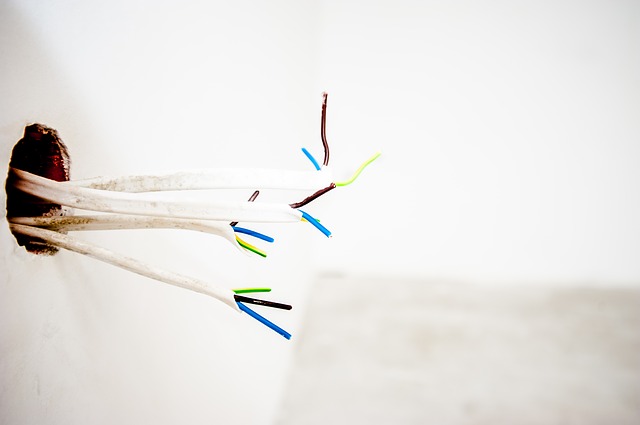 Electricity is essential for powering devices that range from factories filled with machinery to the lights inside your home. Electricians are skilled technicians who are responsible for installing, maintaining and ensuring the safety of electrical infrastructure to bring power wherever it is required. Good electricians combine an in-depth understanding of mathematics and science with substantial practical experience.
Skills
Being an electrician requires the ability to distinguish between colors that identify wires and good hand-to-eye coordination in this hands-on career. Electrical work is often strenuous and requires stamina and physical strength. You need an aptitude for science and mathematics.
Maintaining safety on the job is crucial and is based on a detail-oriented and careful approach. This approach is also important for making sure that all electrical complaints are properly installed in compliance with stipulated safety codes and regulations.
Training
Electricians must be well-trained with a combination of theoretical and practical work. Electrician apprentices typically work on a full-time basis. In order for any individual to be accepted into an apprenticeship program, they must be approved by the relevant board or organisation.
Licensing and Experience
An electrician should ideally be licensed after completing an apprenticeship. This requires passing an exam. Ongoing education is vital because electricians are required to keep up with changes in building codes and technology.
Electrical contractors should be master electricians or ensure they employ someone who fits the criteria.
Master electricians have adequate work experience or the required level of education.
Communication
A credible electrician explains what needs to be done and gives reasonable prices that reflect the work that will be done. They take time to explain problems they may have found in the home, why they should be fixed and offer solutions or alternatives.
Availability
One of the great qualities of an electrical contractor is the capacity to be available when emergencies arise. Emergency services are crucial because problems can arise at any time, including odd hours of the night. Aiming for a fast response and efficiency ensures electricians are available within a short period of time.
Safety
Personal and client safety should always be a top priority for good contractors. Safety measures should be put in pace as soon as the electrician arrives at your home or business during emergency situations. Electricians should also have proper training to handle hazardous circumstances effectively while making sure your property is protected.
Technology
Trustworthy electricians should be aware of how to implement current technology to your advantage. New devices or proper technology can be useful for diagnosing problems or evaluating the situation before taking the next step. It can also speed up the job as well as training. Since new technologies may not always work for certain situations, it is essential to have an electrician you can depend on appropriate advice.
Reputation
When a trusted relative, friend or colleague recommends an electrical contractor, you can rest assured that their reputation is intact. Make an effort to find out as much as you can about the contractor and ask for references. A good electrician is linked to exemplary recommendations, a proven track record, and high quality work.